If your Tablo DVR's Surround Sound setting is enabled and you use Roku as your streaming device, you may encounter the following error message:
PLAYBACK FAILED - This video is not playable on your device using the current settings.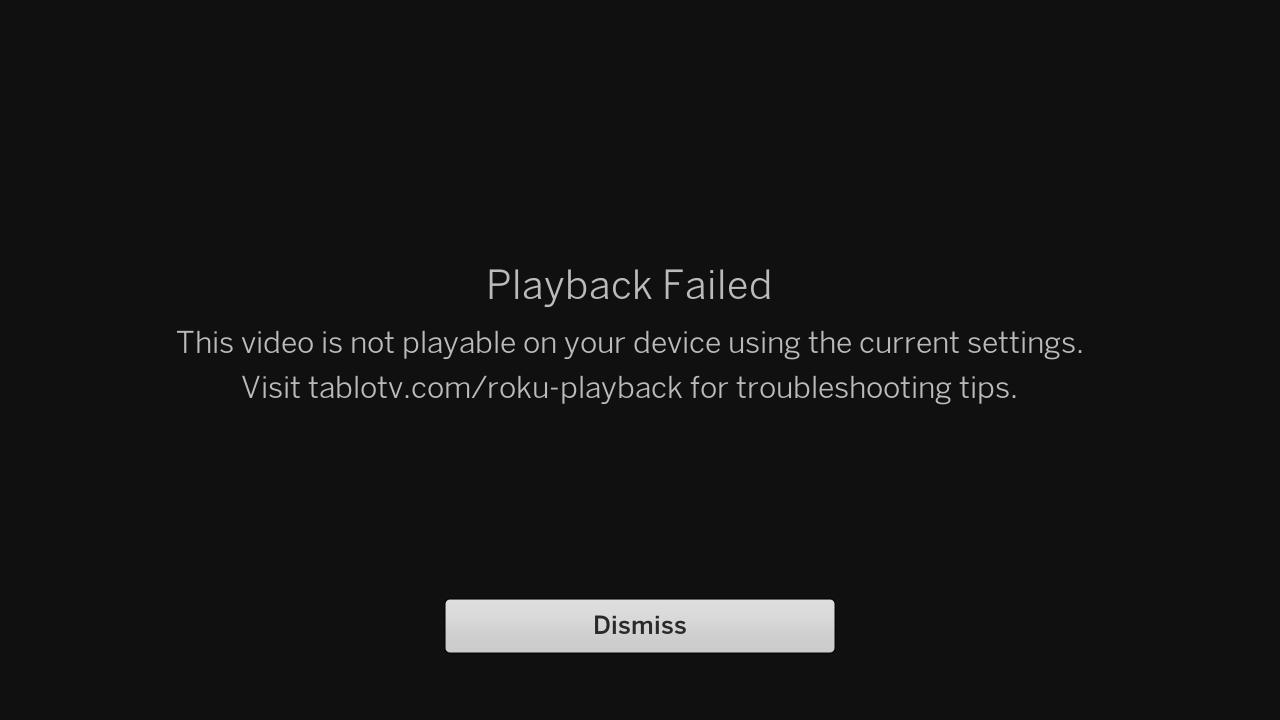 This error is most often caused by a mismatch of audio settings between your Tablo and your Roku. This may occur even if the settings appear to be correct.
When this happens, Surround Sound-enabled video from your Tablo cannot be passed to your Roku for playback.
To resolve this issue, try the following troubleshooting steps:
1. Navigate to your Roku's device's audio settings menu by selecting HOME > SETTINGS > AUDIO >
2. Under AUDIO MODE select AUTO
3. Return to the Tablo app and attempt to play Live TV or a Recording
If this does not resolve the issue, then you may need to factory reset your Roku device to fully clear its audio settings.
Alternatively, you can disable Surround Sound on your Tablo by navigating to SETTINGS > GENERAL > SURROUND SOUND and removing the checkmark.
Unfortunately, Tablo recordings previously created with Surround Sound audio will not be playable.