Once you have taken your Tablo out of the box and you have attached the power, antenna, and hard drive, you are ready to set up Tablo via Wi-Fi.
Begin by downloading the Tablo app from the Google Play Store, then open the Tablo app on your Android tablet.
When you open the Tablo app, you will be taken to the main 'Add a new Tablo' screen.
Select 'Add via Wi-Fi'.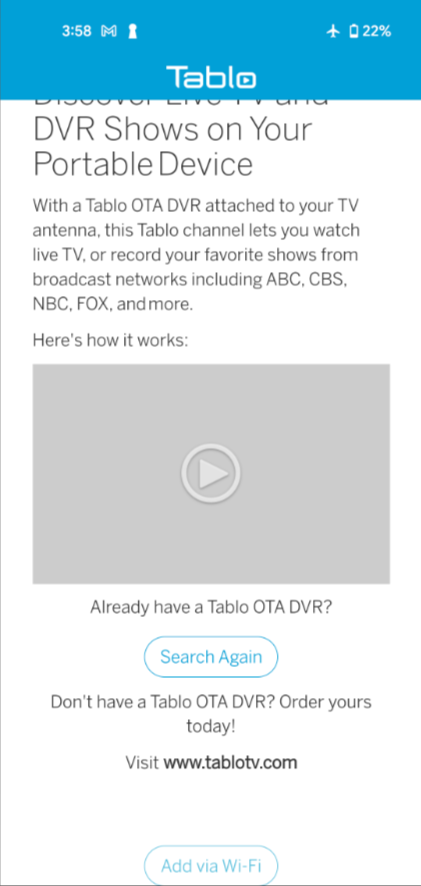 Tap 'Continue' on the prompt that appears.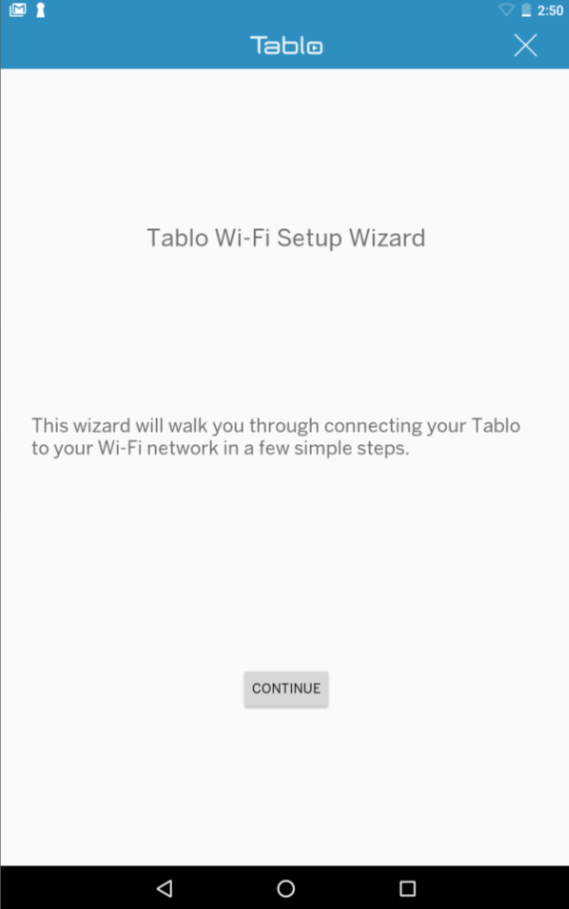 Press continue to allow permissions when prompted.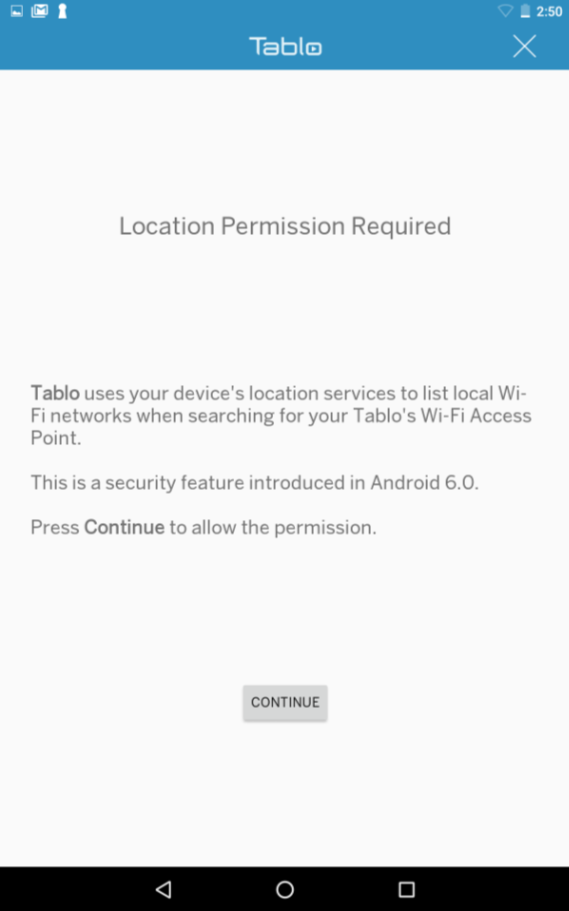 Select your home network and enter the password.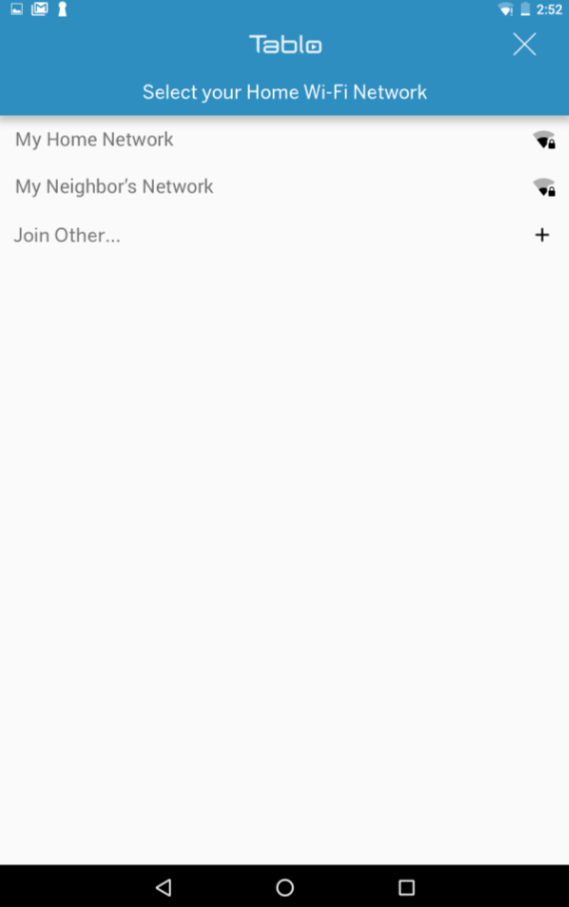 Once you have typed in your password, hit enter to continue.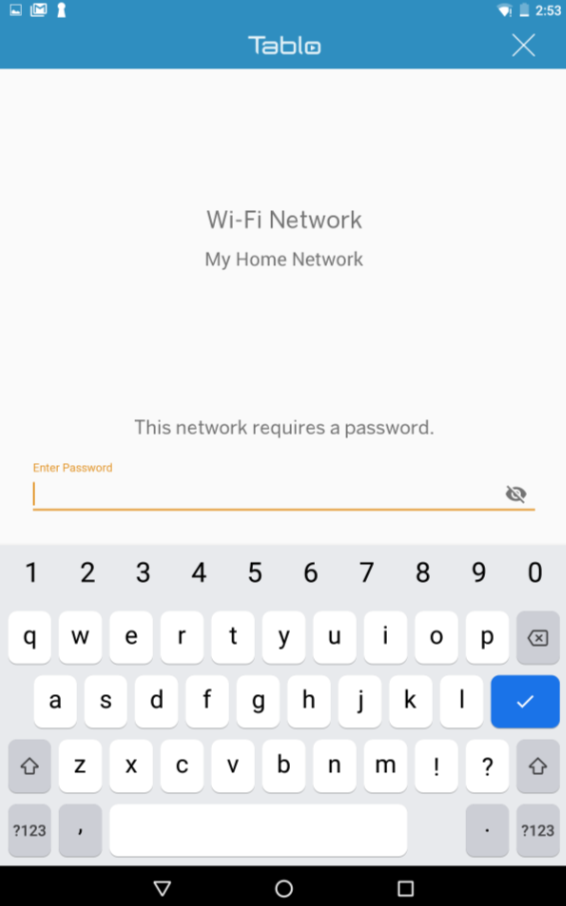 Wait up to 3 minutes. Your Tablo's blue LED should stop flashing and turn solid blue. When it does, this means your Tablo has now joined your Wi-Fi network. You Android phone and the rest of your devices should now be able to connect to the Tablo.