Before the first-time setup process, you will be prompted to create a Tablo Account.
If you are a legacy customer with a Tablo subscription, you cannot use your existing login credentials. This is a separate account that needs to be created within the new Tablo application.
There are no subscriptions, contracts, or hidden fees with the 4th generation Tablo.
The account is simply used to register your Tablo to your email address.
The Tablo app will show the following screen where you can enter your details, once done select 'Register' to complete.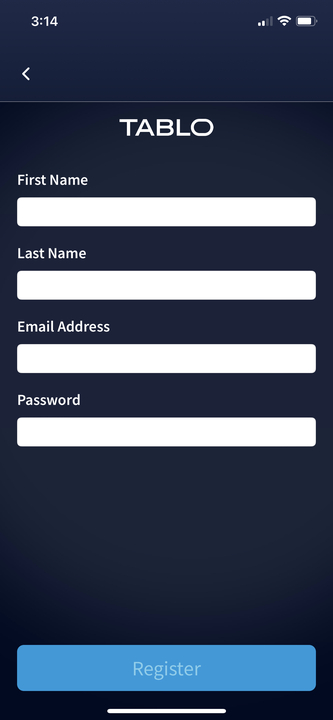 After you select the 'Register' button, the next screen will ask you to check your registered email address for the verification code. Select 'Next' once you are ready to enter the six-digit code.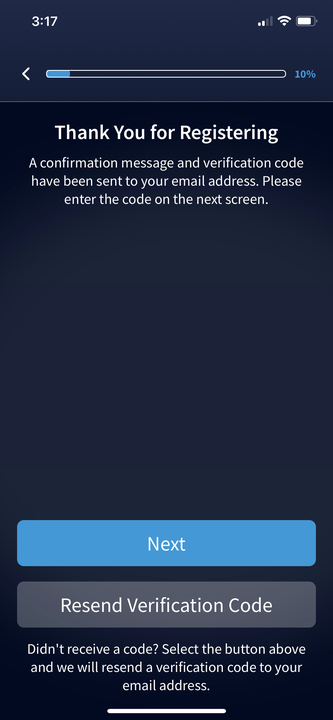 Enter the six-digit code sent to your registered email address to verify your account, once done select 'Submit'.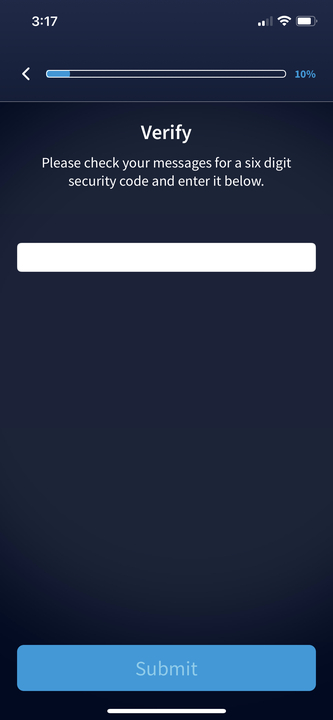 After you select the 'Submit' button, your account is registered and you can proceed with the rest of your Tablo setup.