If your Tablo is missing guide data, we can have it added for you from our end!
Since OTA guide data is organized through our guide data provider by zip/postal code, it's possible that some new channels may not yet have their schedules loaded.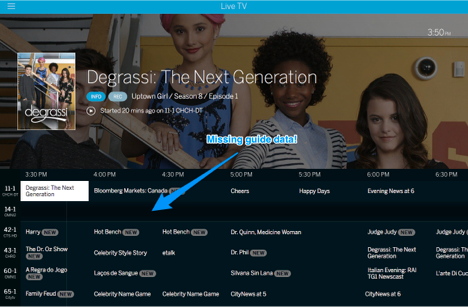 Identifying missing guide data is easy. Just check your live TV screen.
If the rows in the live TV screen for specific channels are blank, your Tablo is most likely missing the guide data for these channels.
Just send our support team a note at https://bit.ly/TabloTVHelp, or give us a call at 1-844-TABLOTV (822-5688).
We'll create a case for you and have it added ASAP.