NOTE - Setting manual recordings is not yet available on 4th generation Tablo devices.

Manual recordings are the only way to schedule a recording when you have elected not to purchase a TV Guide Data Service subscription on legacy Tablo models.
However, they're also useful for active subscribers who want to set recordings with parameters outside of the norm – like an entire evening of programming in a single video file, or a one-time TV special you don't want to forget to record that's airing more than 2 weeks away.
Those with local TV channels re-airing newscasts multiple times a day under the same program name can also benefit from using a recurring manual program to only capture the newscast from a certain time frame each day.
Legacy Tablo Apps Compatible with Setting Manual Recordings
Web app at http://my.tablotv.com/
Mobile apps on iOS & Android
Roku
Amazon Fire TV
Android TV
Apple TV
Samsung TIZEN
LG Web OS
How to Set a Manual Recording
The screenshots below show the same steps on Tablo's web-based app as well as Roku. The appearance of the screens may vary where noted on other platforms.

To create a manual recording, select the Scheduled view from the menu and tap the '+' sign OR select the '+ ADD NEW' button in the top right of the screen.
(Users of the ORIGINAL Tablo app for Amazon Fire TV & Android TV will see the '+' button/square at the end of the list of scheduled airings.)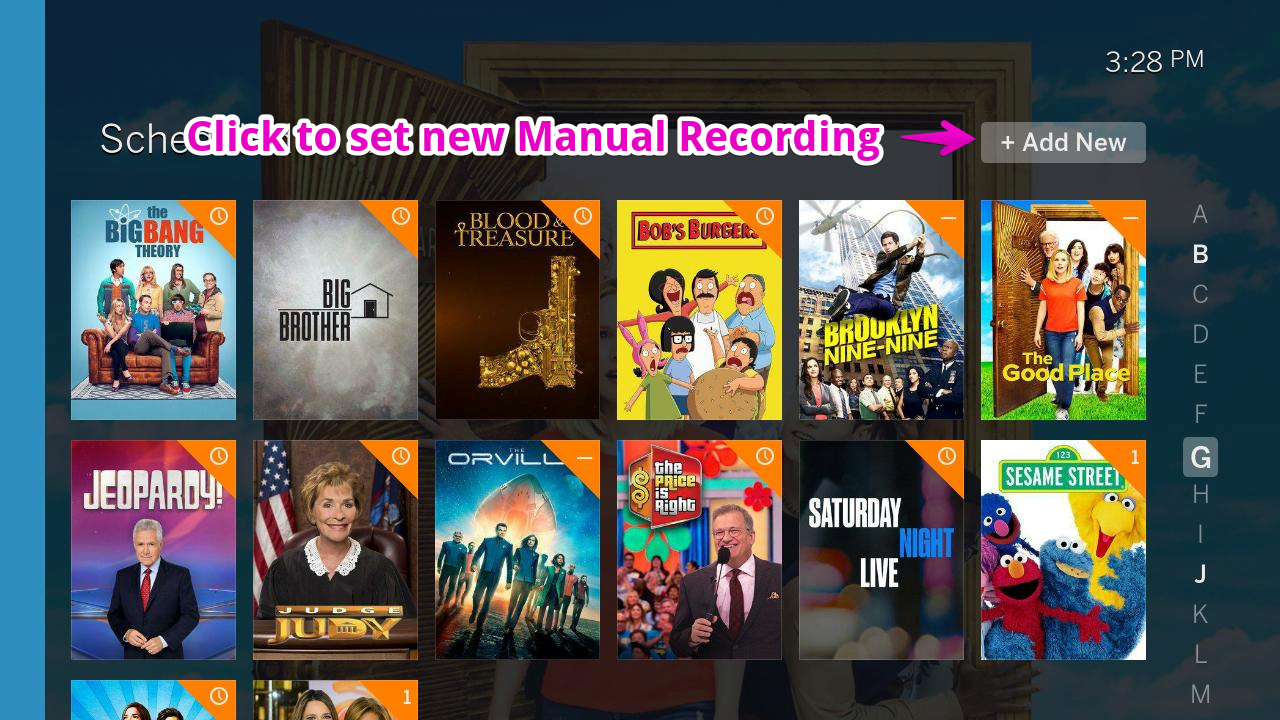 .
You can set a one-time or repeating manual recording.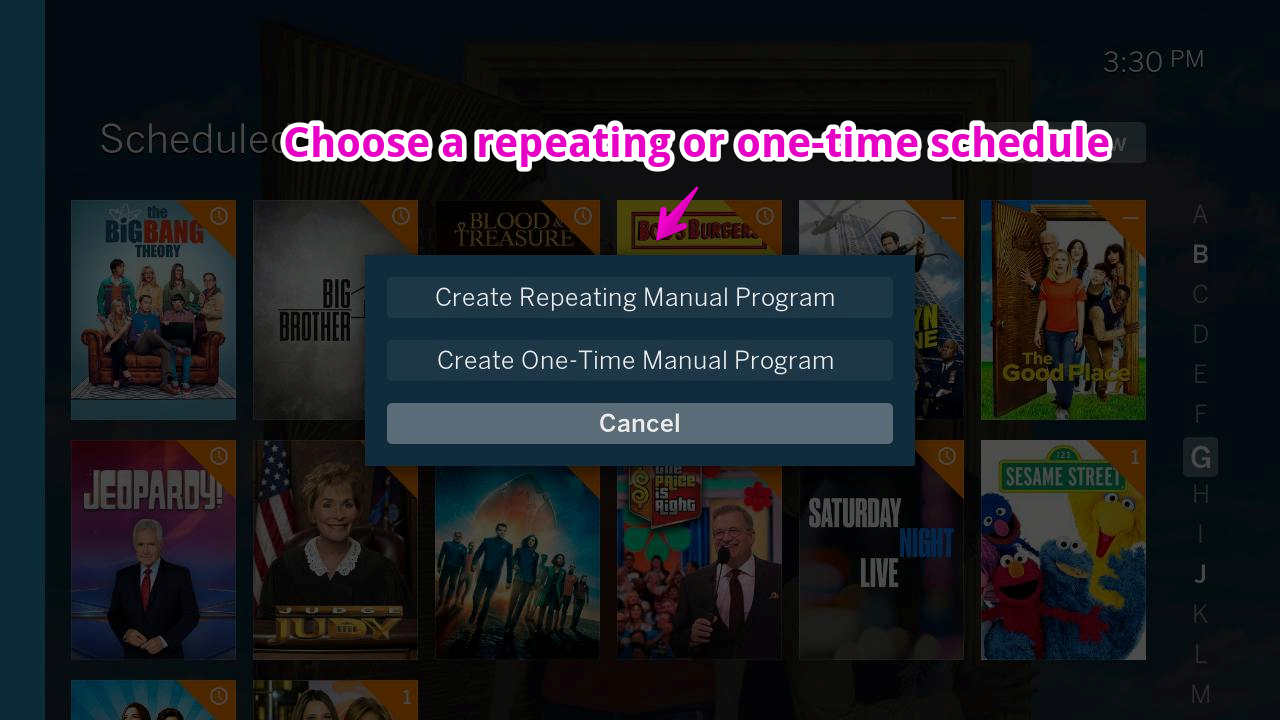 Use the fields provided to enter:
A recording title so you can find your program in the RECORDINGS tab once the recording is complete.
A channel from which to record
A day or (days) on which to record
A time frame during which to record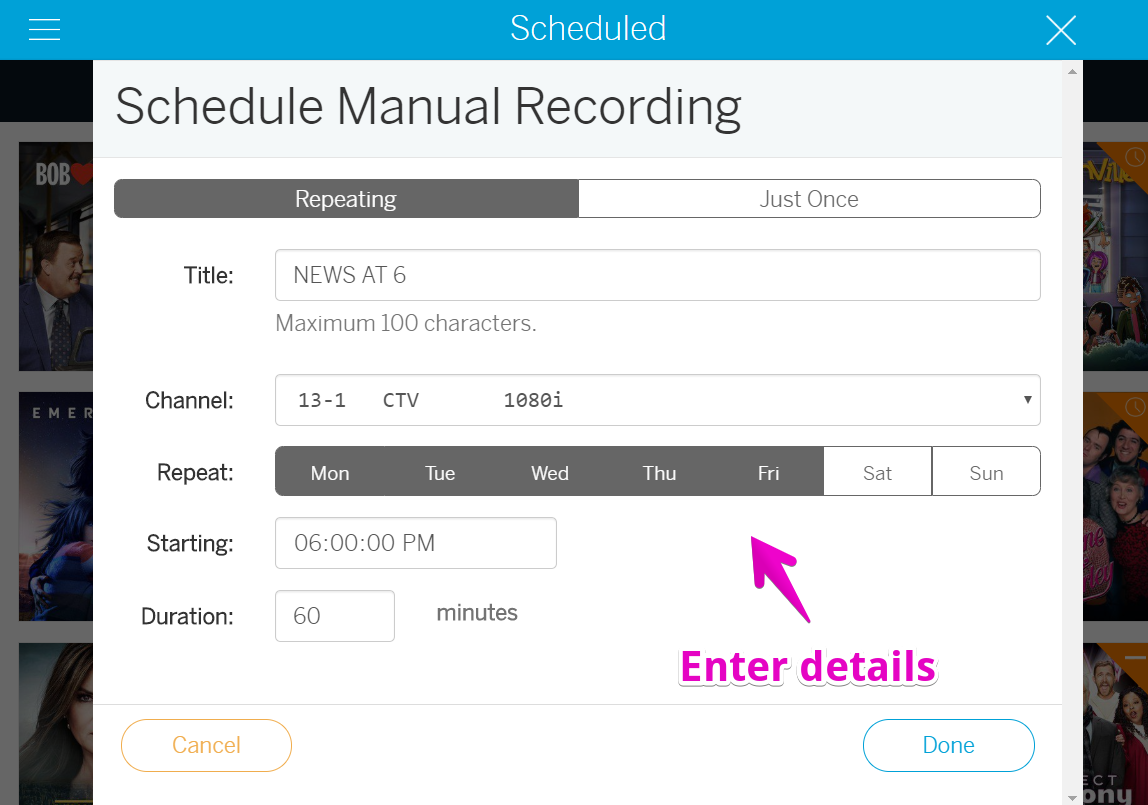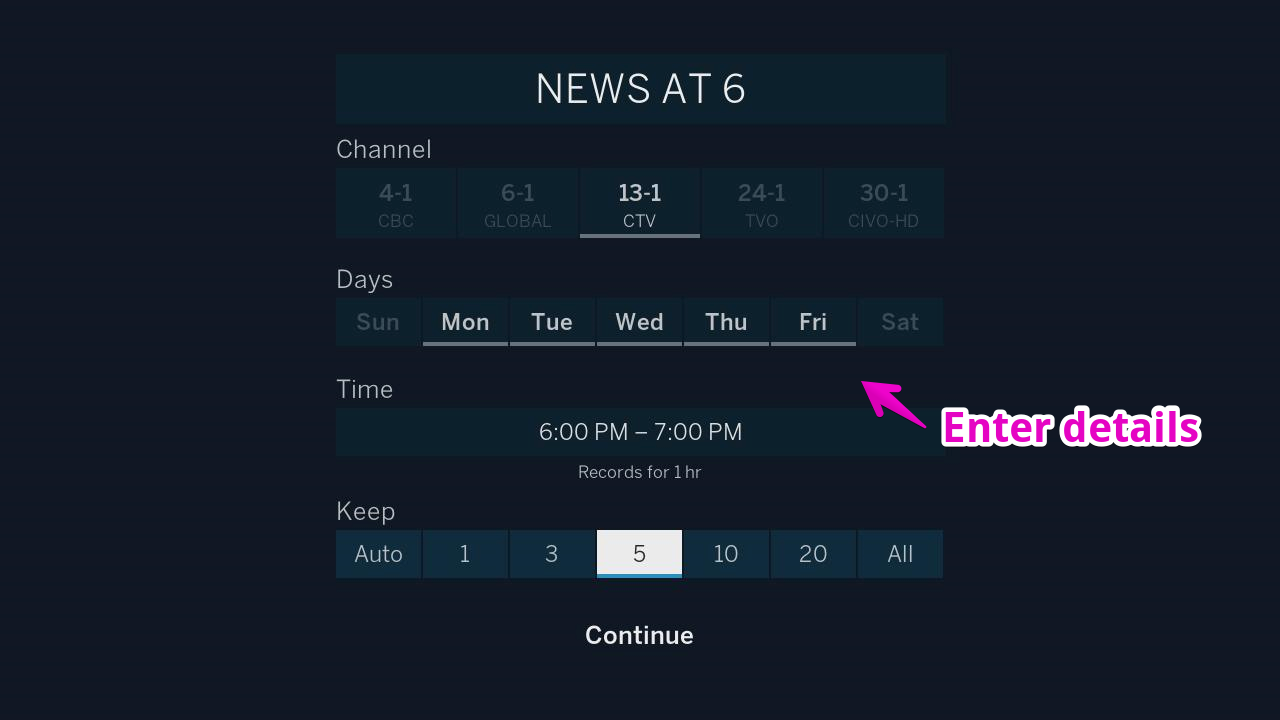 For a repeating recording, the recording will be repeated each week for the days selected until the scheduled manual recording is deleted.
When you have finished entering the details of your manual recording, select 'Done' or 'Continue'.
The scheduled recording will then be created and added to the SCHEDULED view.
The purple flag indicates that it is a manual recording.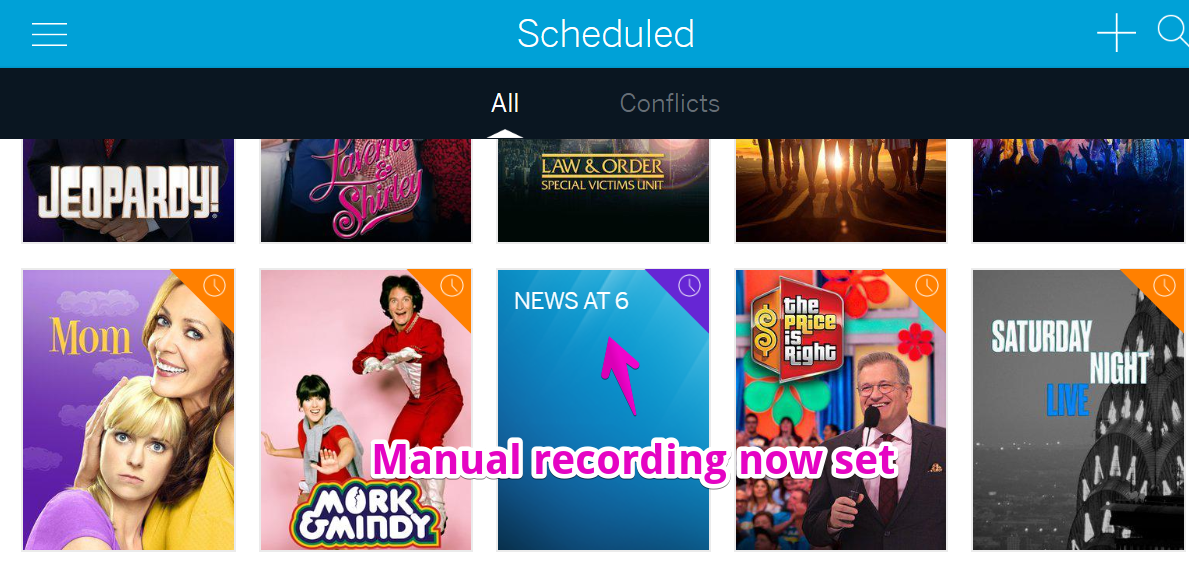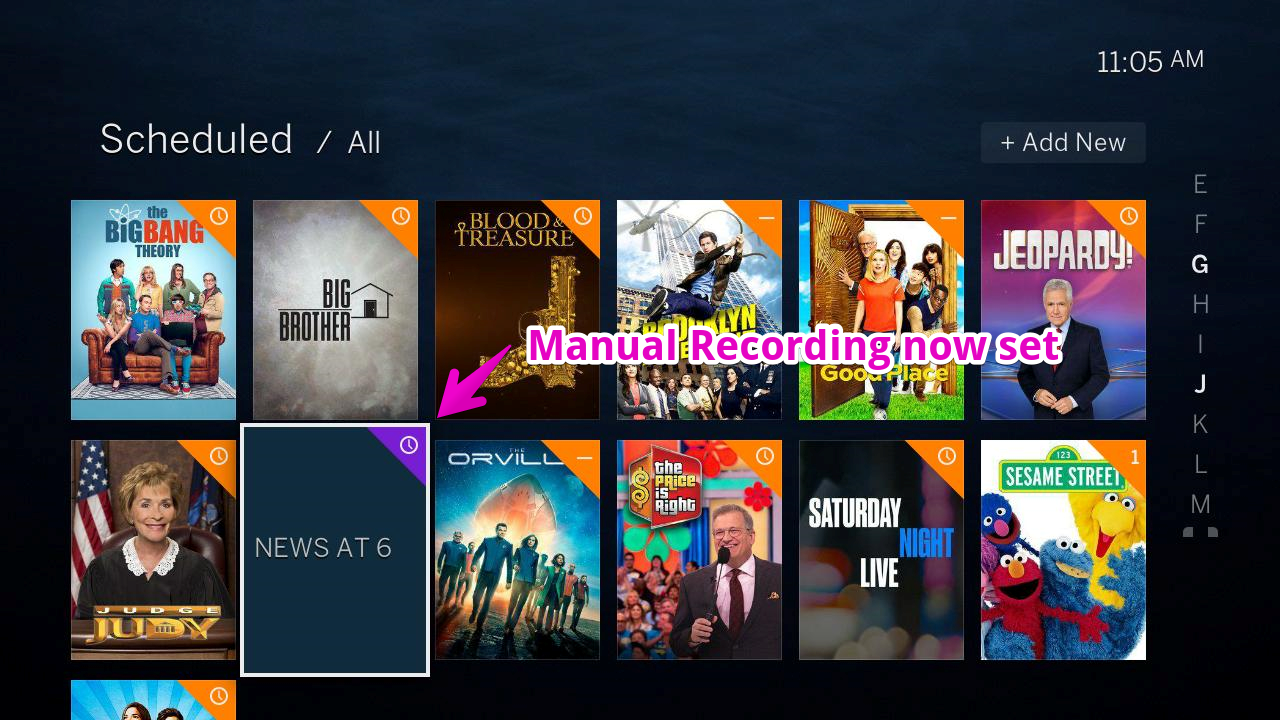 Selecting the manual recording icon will display a pop-up window showing the recordings scheduled for the next two weeks. However, for a repeating recording, recordings will be automatically scheduled every two weeks until the manual recording is deleted.
Once recorded, manual recordings will appear in the RECORDINGS view for playback.