*** As of August 24th 2022, Premium Service/Automatic Commercial Skip
is no longer available for purchase ***
If your Tablo DVR has an active trial or Premium Service subscription, you can enable Automatic Commercial Skip detection within the settings screen of any supported app.
All subsequent eligible recordings will be processed by Tablo's Automatic Commercial Skip servers until the feature is turned off or your Premium Service subscription expires.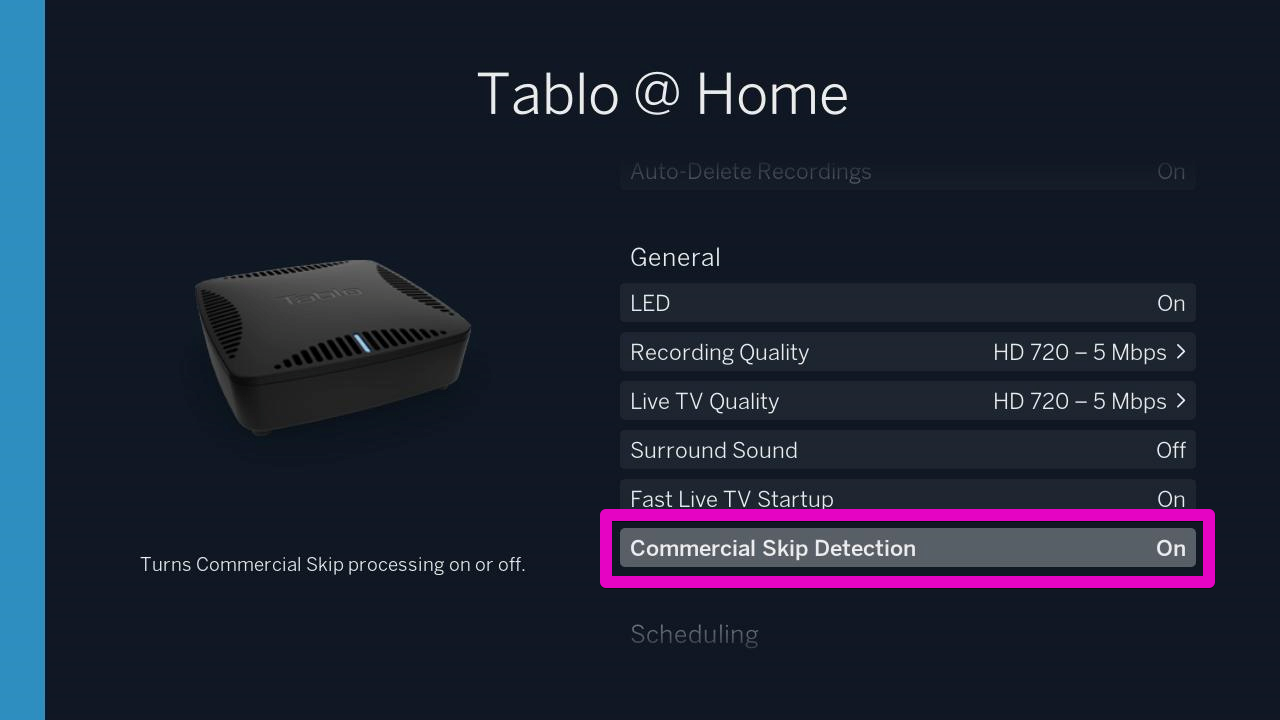 Once enabled, automatic skipping will also be 'on' by default in the player of supported apps.
It is possible to turn the Automatic Commercial Skip feature off on a per-recording basis, if for example, you wanted to watch the Superbowl WITH commercials.
To disable Tablo Automatic Commercial Skip from within the playback screen:
On Roku - Press down on the D-pad for Options
On Amazon Fire TV/Android TV - Press down on the D-pad for Settings
On Apple TV - Swipe down on the touchpad for Settings
On Mobile, Windows 10, & Web - Toggle the Automatic Commercial Skip button (looks like three squares under an arrow)
On the interface of TV-connected Tablo DVRs like Tablo DUAL HDMI & Tablo QUAD HDMI - Press down on the D-pad for Settings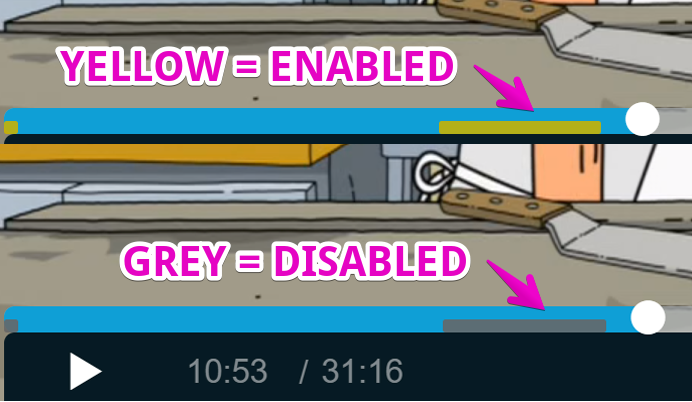 When disabled, identified commercial sections will still be visible (as grey bars) but the video will not automatically jump over these sections.