When a new firmware release is available for the 4th Generation Tablo, most Tablo apps will notify you of its availability and prompt you to install it.

The look and feel of the update screen may vary depending on the platform.
(Have a different model? See firmware update tips & tricks for legacy Network-Connected Tablo and TV-Connected Tablo devices.)
iOS and Android App Firmware Update Instructions
Upon connecting to your Tablo through the Tablo app on your mobile device, you will be notified if there is an update available.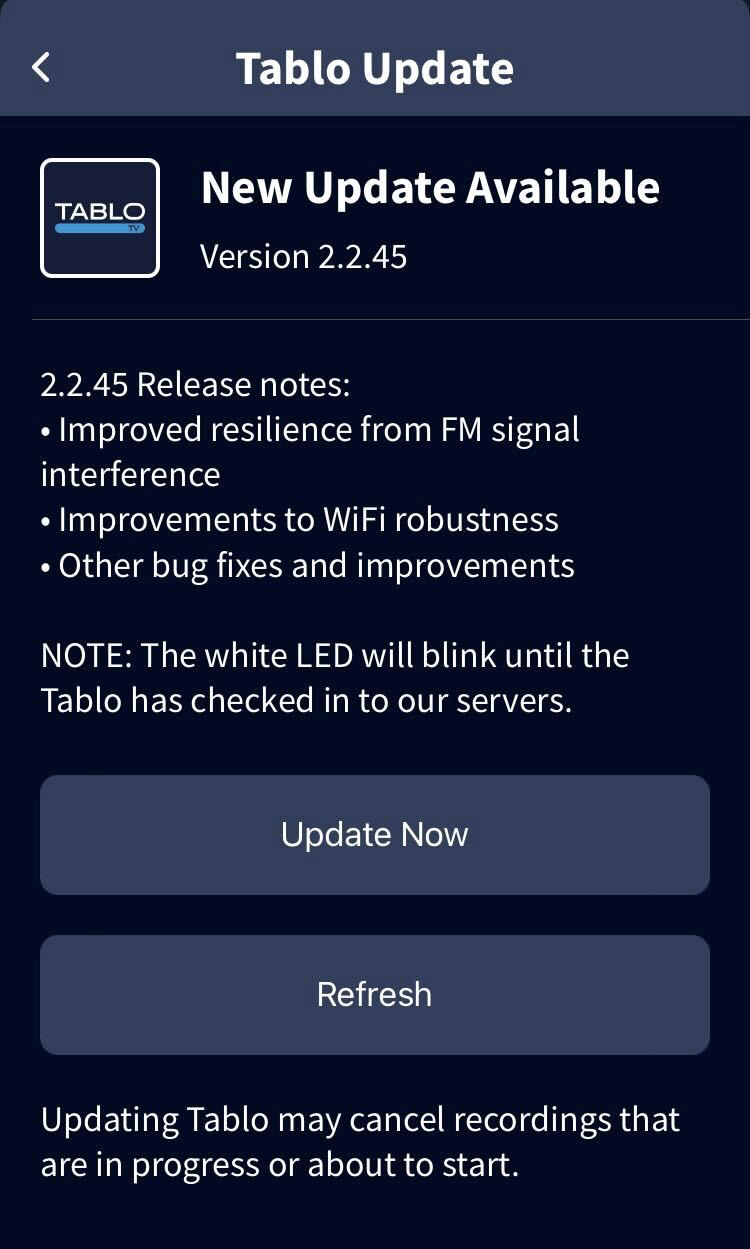 If you are already connected to your Tablo and would like to double-check to see if your current firmware version is the most up-to-date, you can do so from the ABOUT section of your SETTINGS page.
This can again be done from most Tablo apps: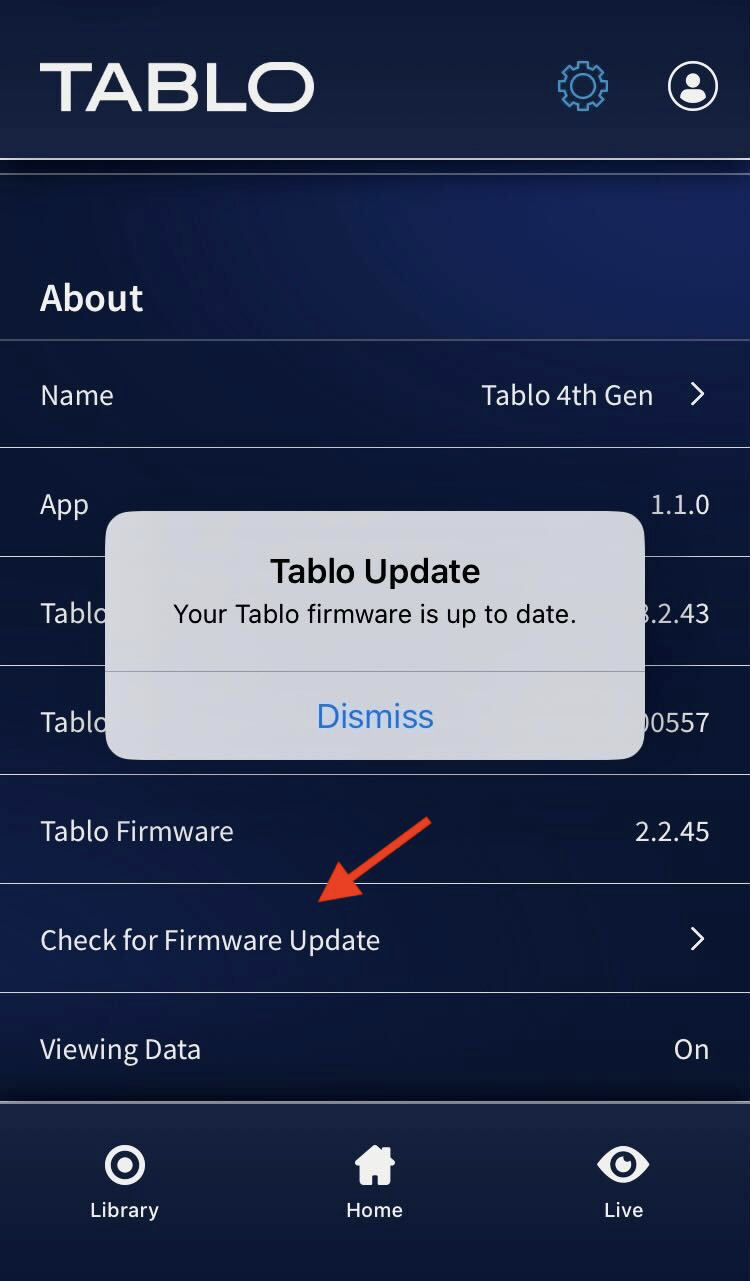 Once your firmware update is underway, you will see the progress indicated on your screen.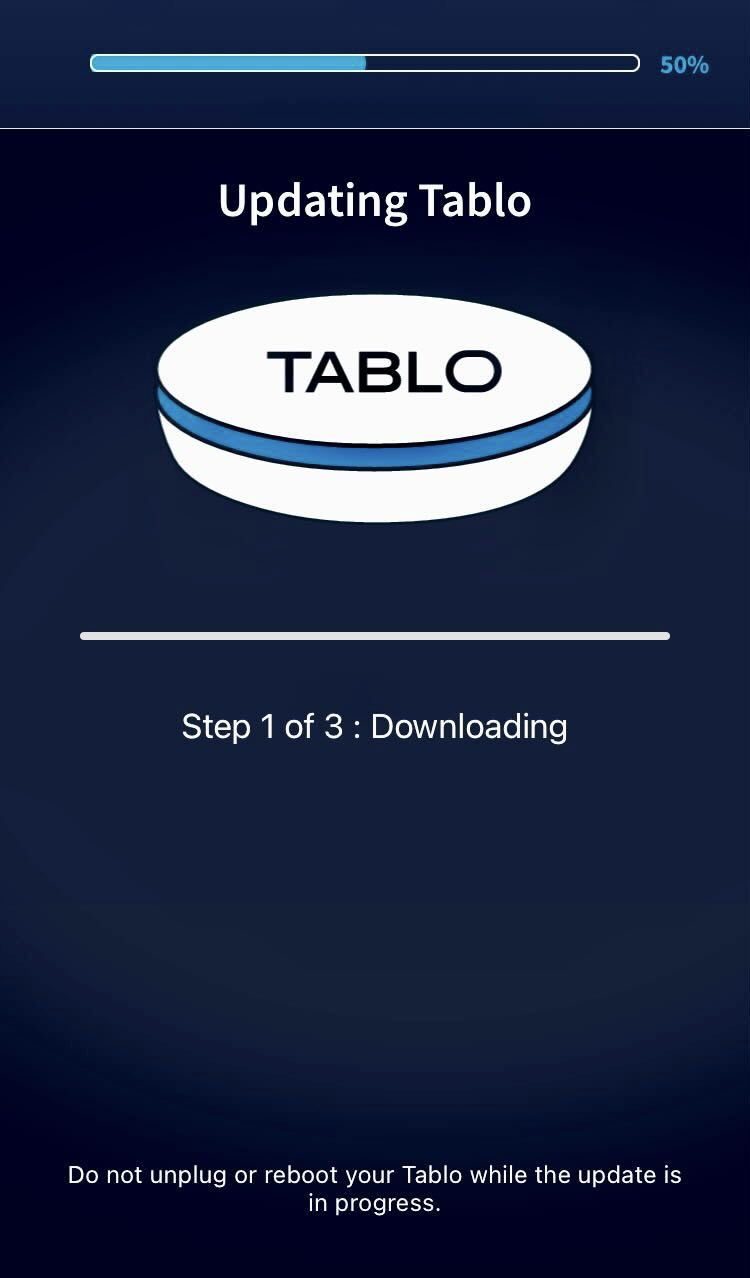 When the firmware update finishes, your Tablo will reboot and you will be returned to your Tablo app.
Roku, Amazon Fire TV, & Android TV Update Instructions
If an update is available for your Tablo when you open the Tablo app, you will see a notification on your screen prompting you to either update your Tablo or postpone the update until a later time.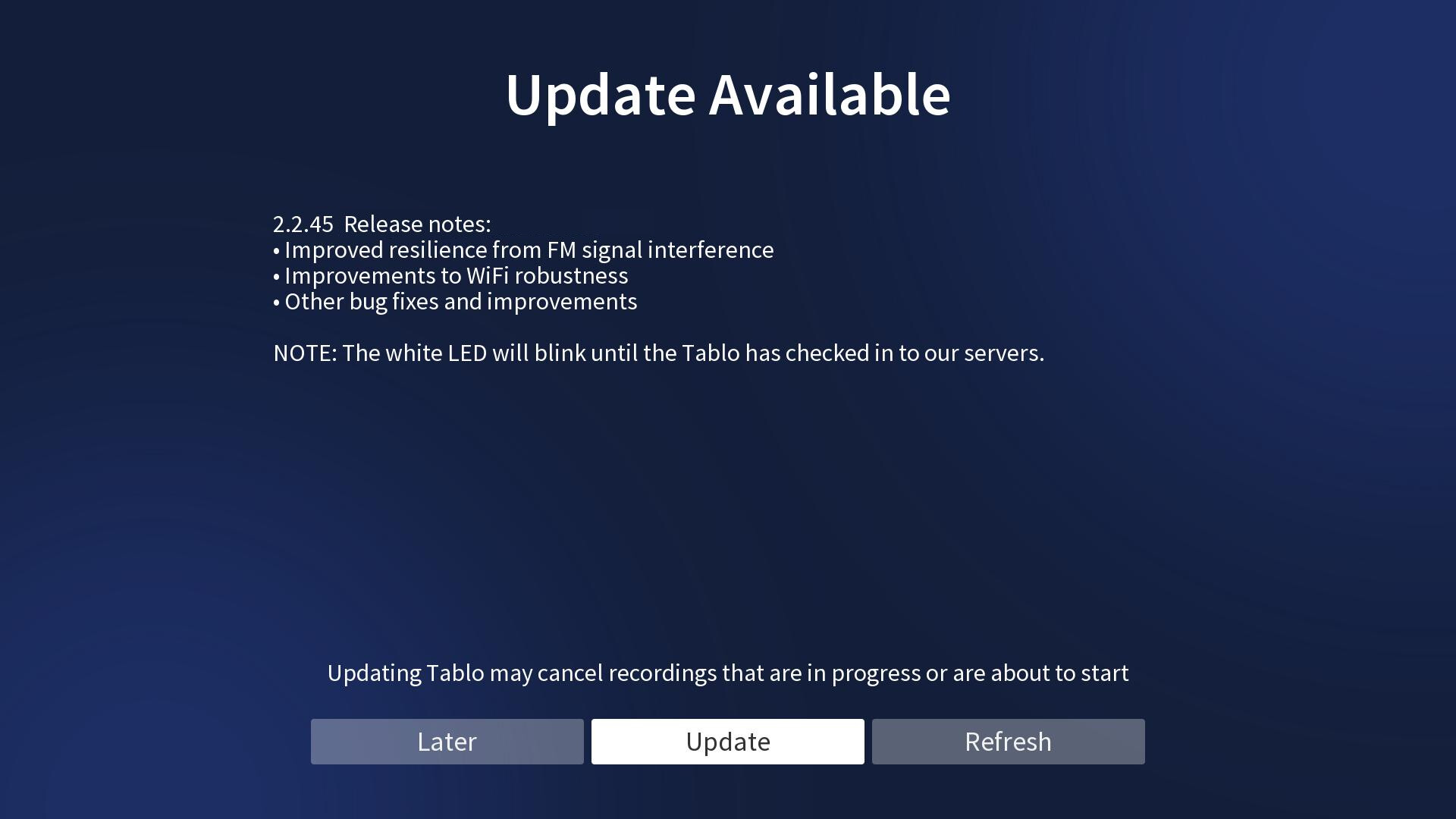 If you have postponed a firmware update or would like to check if one is available, navigate to the SETTINGS page from the main menu. Navigate to the ABOUT section. You will either have a button that reads UPDATE AVAILABLE or CHECK FOR FIRMWARE UPDATE.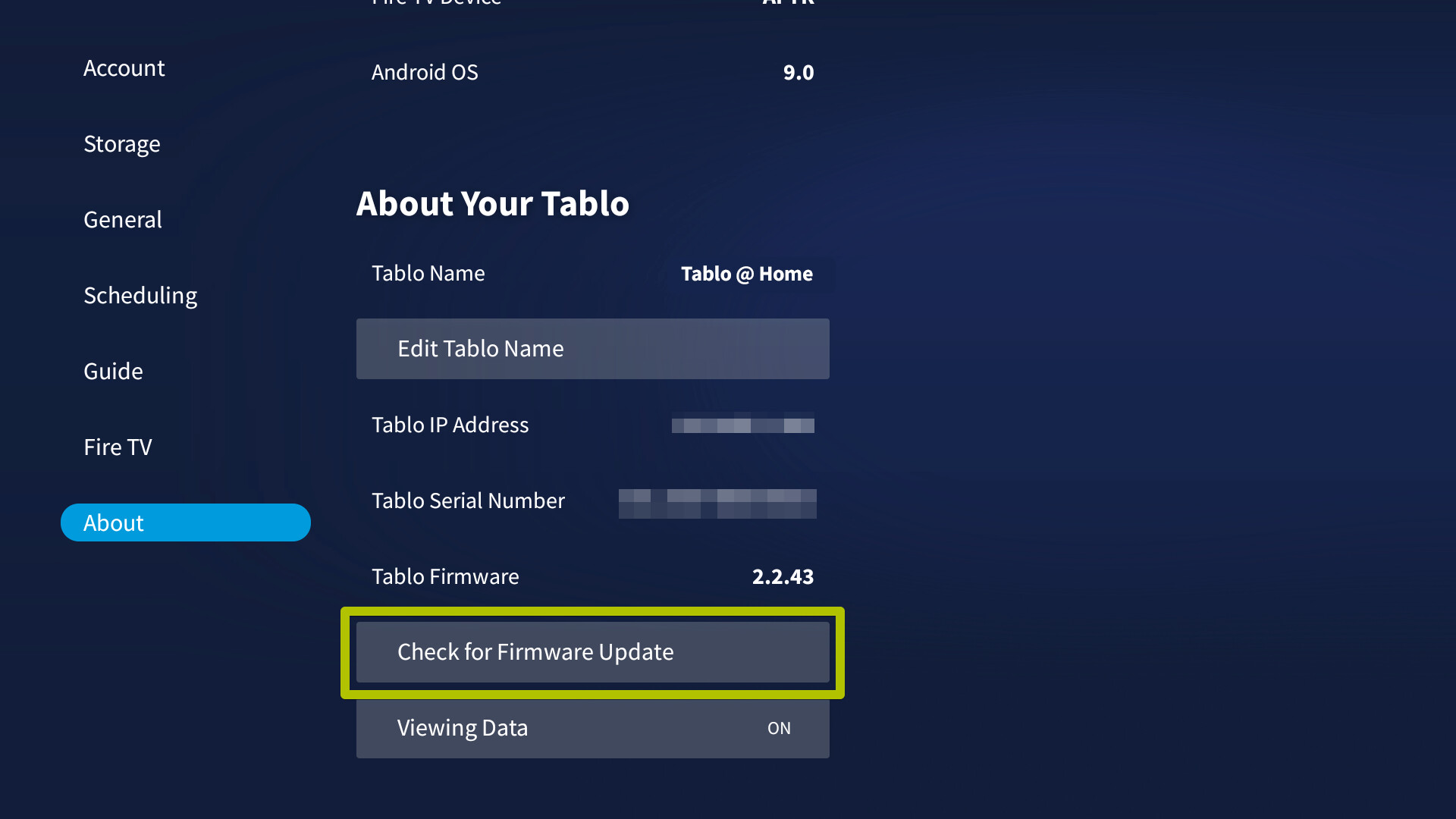 Some things to note about firmware updates:
Do not reset your Tablo during the update process - this can cause faults on your hard drive.

Firmware updates are generally distributed in a phased rollout so you may not receive an update prompt immediately.

When it is powered on, your Tablo checks every 24 hours to see if an update is available.

If you initialize a firmware update during a recording, this will cause your recording to fail.


You can choose to delay the firmware update, but please try to keep your Tablo as up-to-date as possible to enjoy an optimal experience.