The 4th generation Tablo comes with 50+ hours of onboard recording storage.
This means you can watch Live TV or schedule recordings without connecting an external hard drive.
However, you can expand the recording storage of the 4th generation Tablo at any time by connecting a compatible USB hard drive to the Tablo.
If/when you attach an external storage device, you will still be able to play and delete recordings on the internal storage but all new recordings will be sent to the newer, external storage you have attached.
How to Add External Storage to the 4th Generation Tablo
To expand the recording capacity of the 4th Generation Tablo, simply connect a portable USB hard drive between 1TB - 8TB to the Tablo's USB port.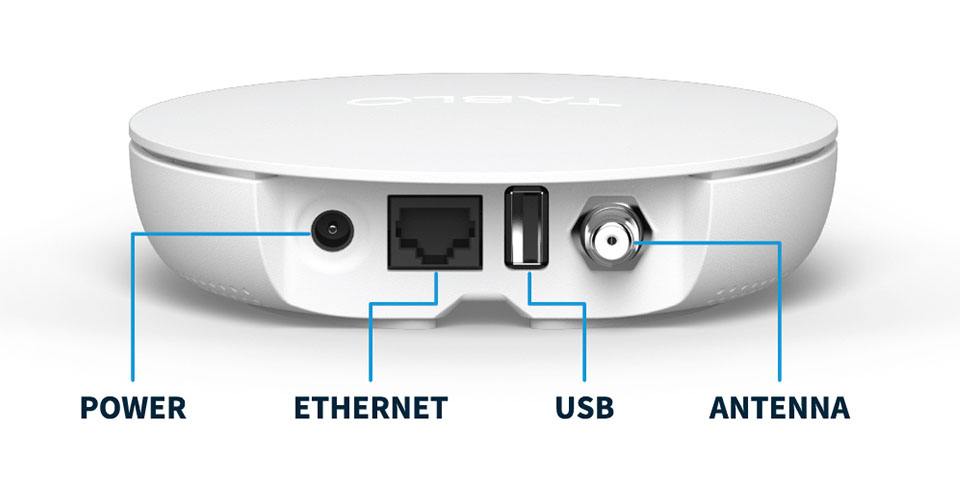 If your Tablo has already been set up, you will see a prompt within the Tablo app to format the drive. Follow the on-screen instructions to format the drive for Tablo's use.
If your Tablo has not yet been set up, drive formatting will be done as part of the overall setup process.
If you do not see a setup prompt, ensure the drive is properly connected to the USB port on the Tablo and use the reset button on the bottom of the Tablo to reboot the device. After the Tablo has rebooted, the format prompt should appear in the Tablo app within a few minutes.
Why You May Wish To Use External Storage With the 4th Generation Tablo
When using onboard storage on your 4th generation Tablo, recordings of Over-the-Air content will first be saved in MPEG2 video format but later undergo an archiving process which will transcode the video into MPEG4 video to save space while preserving as much video quality as possible.
All recordings of free ad-supported streaming channels will be recorded in MPEG4 regardless of the storage type used.
If you would like to ensure all Over-the-Air recordings are preserved in full MPEG2 quality, or frequently set very long recordings (8+ hours) adding a USB hard drive to your 4th generation Tablo is recommended.