When a new firmware release is available for TV-connected DVRs (Tablo DUAL HDMI or Tablo QUAD HDMI), you will see an on-screen notification and prompt to update within a few days (as long as your device is connected to the internet).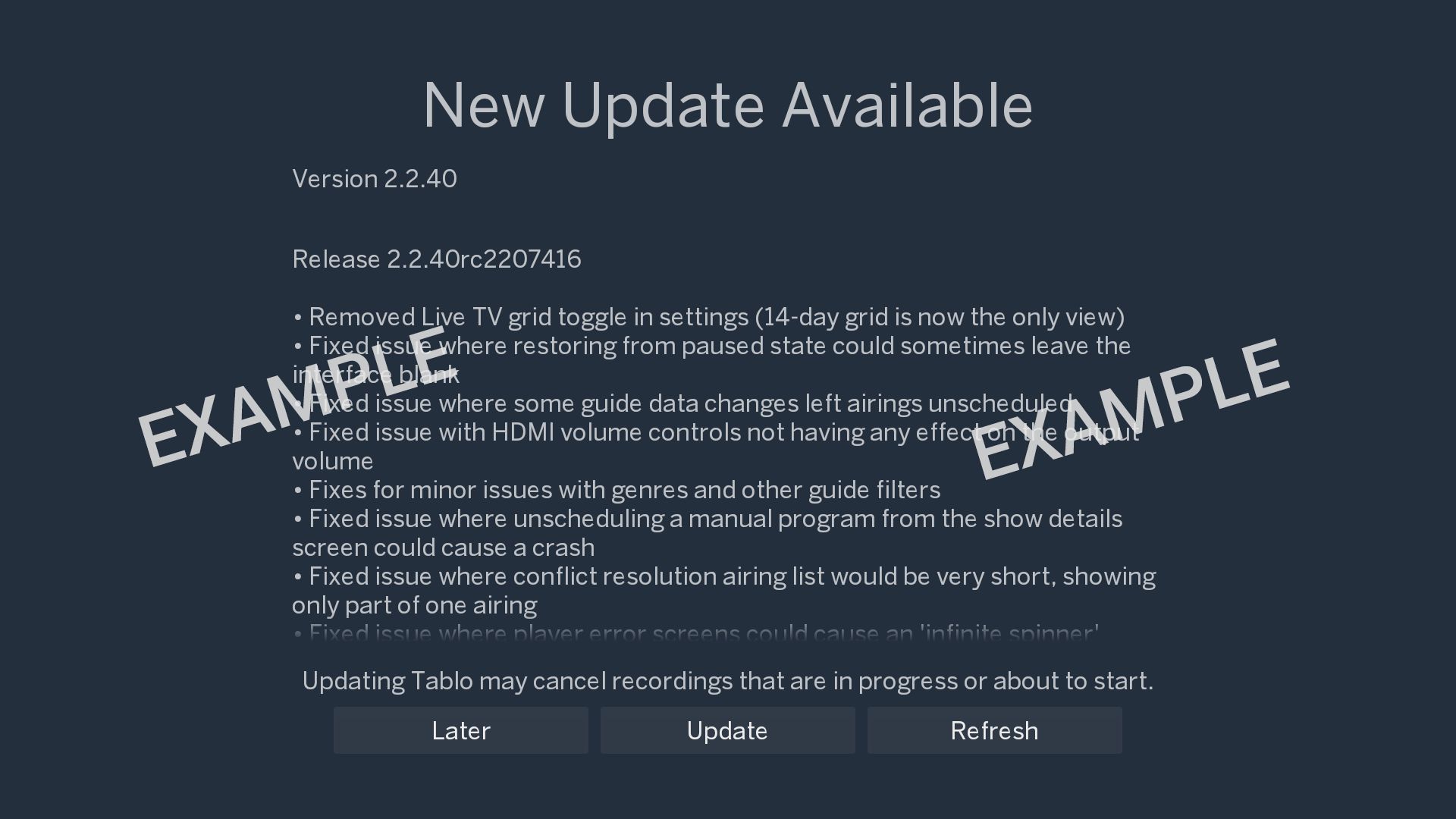 If you have postponed a firmware update or would like to check if one is available, you can also navigate to the SETTINGS screen from the main menu and scroll down to the ABOUT section at the bottom.
You will either have a button that reads 'New Update Available' or 'Check for Firmware Update'.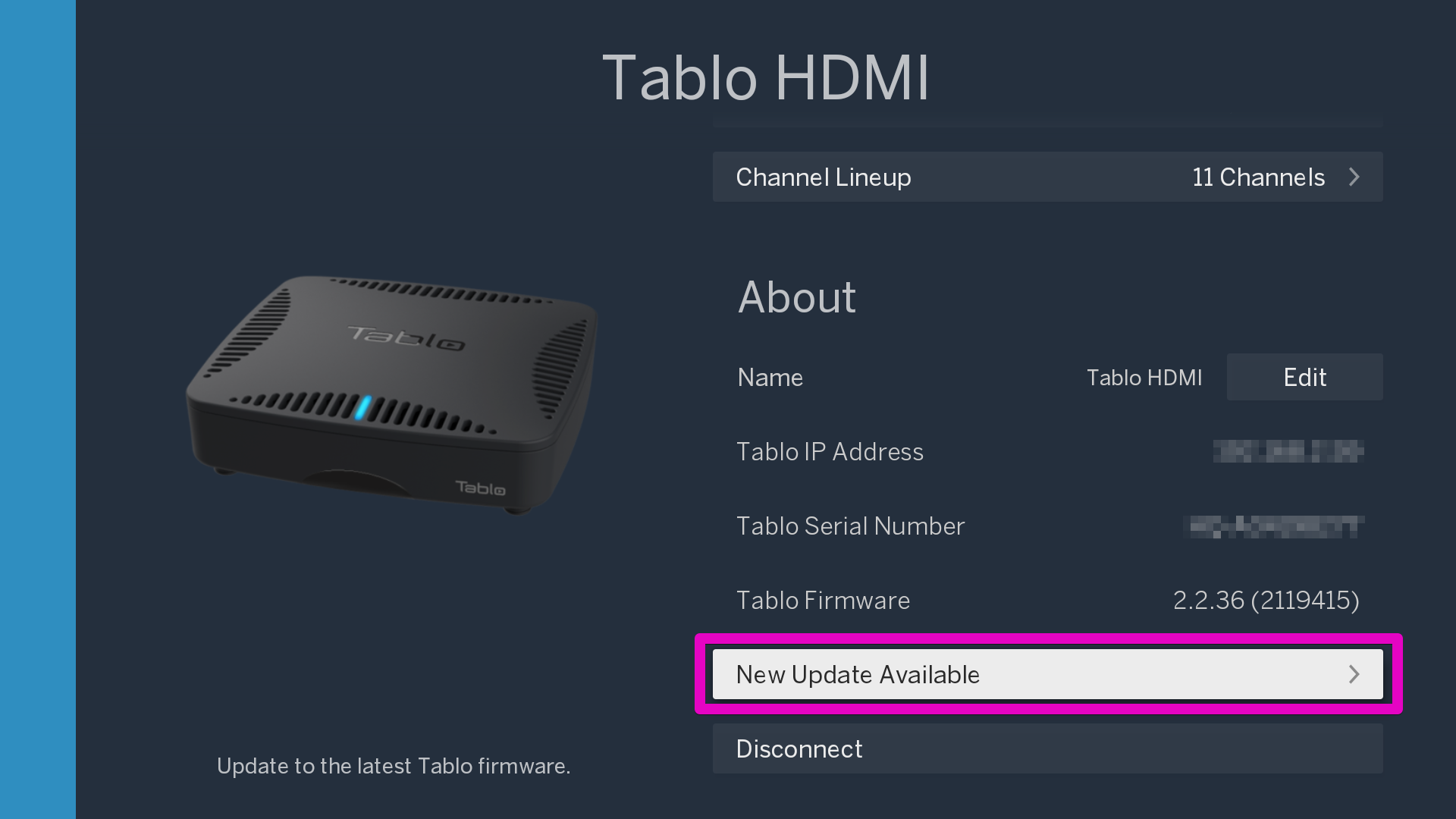 Once your firmware update is underway, you will see the progress indicated on your screen.
When the firmware update finishes, your Tablo will reboot and you will be returned to the main menu.
Updating Firmware Via Supported Apps on Secondary Televisions
If you primarily access your Tablo DUAL HDMI or QUAD HDMI on a secondary television through Tablo apps on Roku, Amazon Fire TV, or Android TV devices you will also see firmware update notifications and be able to process firmware updates.
The look and feel of the update screen may vary depending on the platform.
Things to Note About Firmware Updates
Your Tablo must be connected to the internet to download and process a firmware update.
Do not reset your Tablo during the update process - this can cause faults on your hard drive.
When it is powered on, your Tablo checks every 24 hours to see if an update is available.
If you initialize a firmware update during a recording, this will cause your recording to fail.
You can choose to delay the firmware update, but please try to keep your Tablo as up-to-date as possible to enjoy an optimal experience.