Since the Tablo ATSC 3.0 QUAD HDMI's interface is running on the DVR itself, it comes with its own dedicated IR (infrared) remote. It is capable of integrating with your television to control power and volume via CEC.
The remote takes 2 AAA batteries which are included in the box.
NOTE - This remote is NOT compatible with network-connected Tablo DVRs.
Tablo ATSC 3.0 QUAD HDMI Remote Functions
The primary functions of Tablo ATSC 3.0 QUAD HDMI's remote are as follows: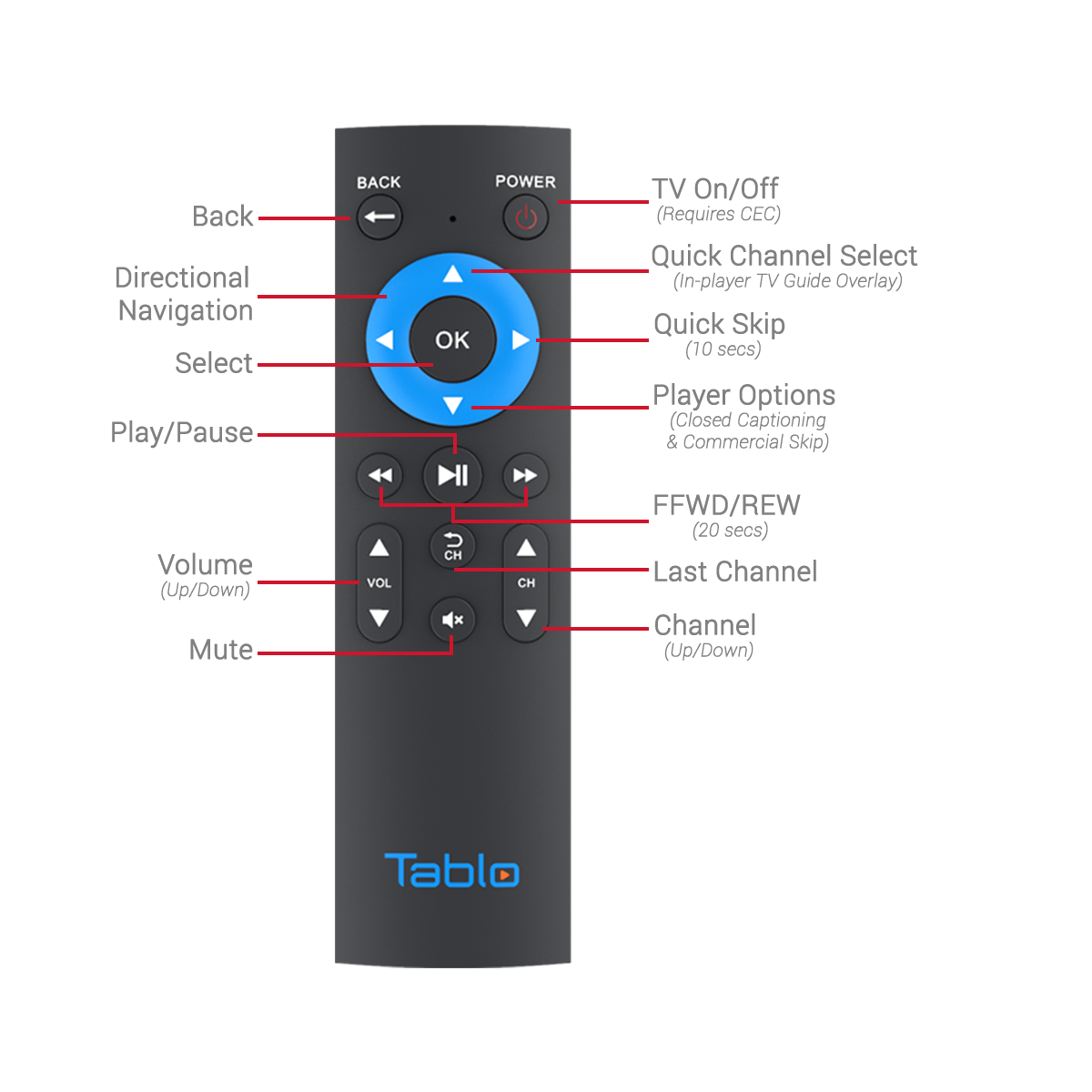 Power User Shortcuts
Just Press Play for Live - Skip secondary menus and start playback of the selected channel in the live TV grid by hitting PLAY instead of OK


Just Press Play for Recordings - Skip secondary menus and start playback of an individual recording or a series of recordings by hitting PLAY instead of OK


Zip Through Menus - Use FFWD or REW to quickly zip through most menus