The remote included with TV-connected Tablo DVRs like Tablo DUAL HDMI can interact with select televisions that support something called CEC (Consumer Electronics Control).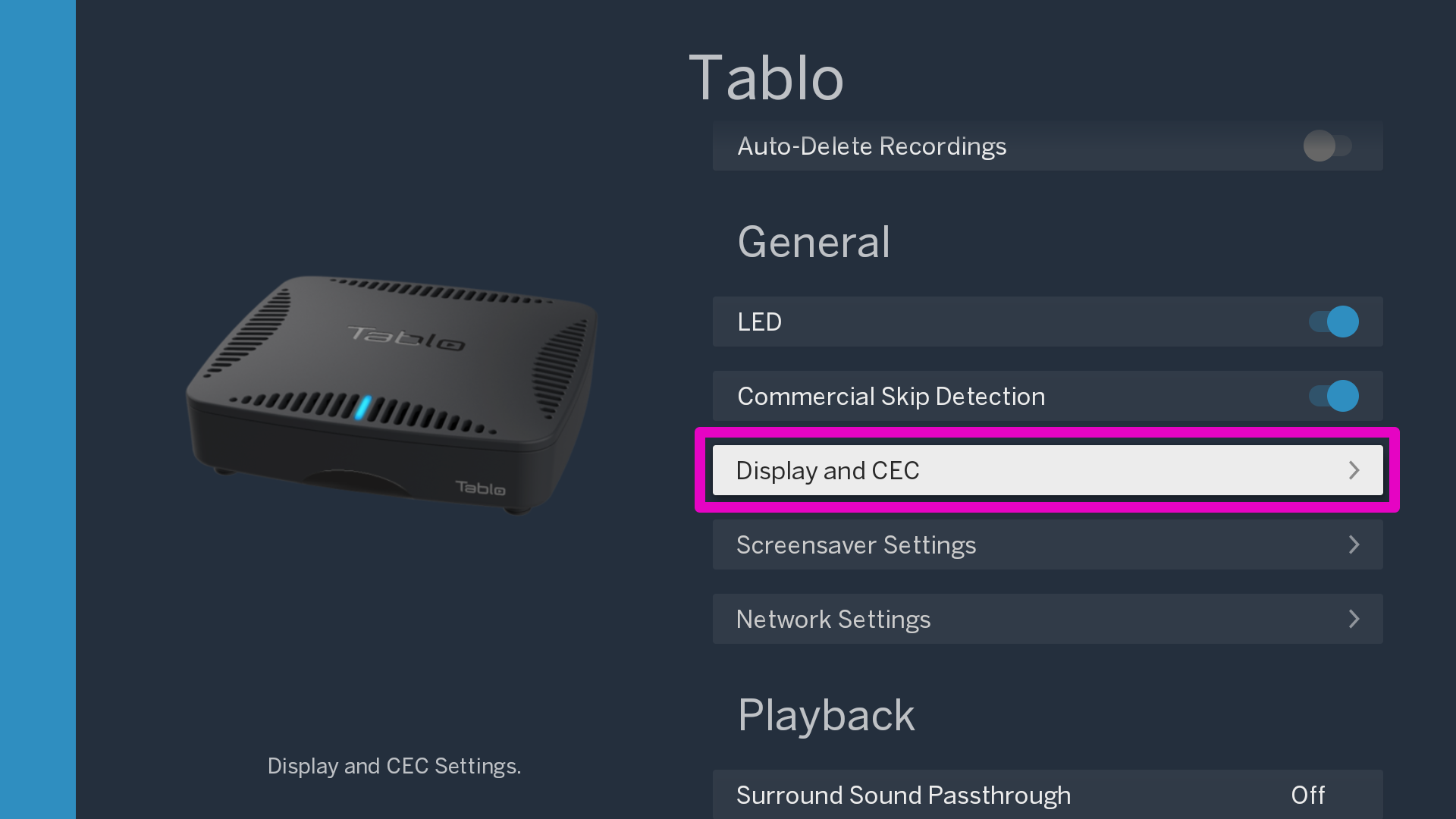 When CEC is enabled in the SETTINGS screen of Tablo DUAL HDMI, the included Tablo remote can send commands to your television.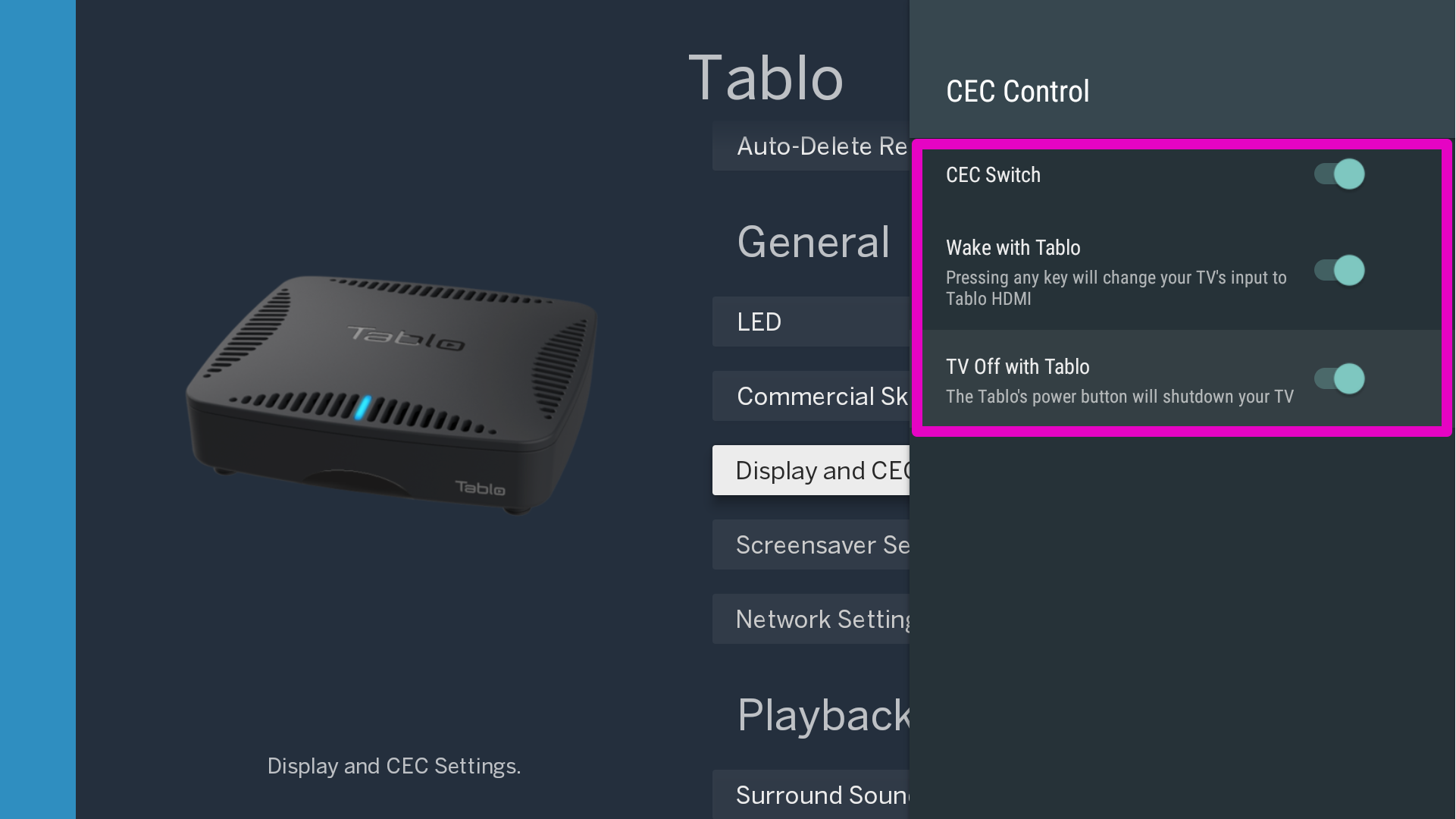 CEC Switch
Enables CEC overall and allows your Tablo remote to control your TV's volume and to mute audio.


Wake with Tablo
When you press any key on the Tablo remote, your TV will automatically turn on and switch to the HDMI input to which your Tablo is connected.


TV Off with Tablo
When you press the power button on the Tablo remote, this will power off your television but will not power down your Tablo as it needs to be powered at all times on to capture recordings and perform overnight maintenance.
How Do I Know If My TV Supports CEC?
Not all televisions have full CEC support.
Televisions from the following manufacturers may offer the required level of CEC support to work with your Tablo remote:
Televisions from the following manufacturers do not offer the proper level of CEC support:
Can I Use My TV's Remote to Control the Tablo DVR?
If your television supports HDMI CEC outputs over HDMI to an external device, your television's remote can be used to control the Tablo DUAL HDMI when CEC control is enabled on the television.
The following keys on the TV remote will function the same as the controls on the Tablo remote:
D-PAD: up, down, right, left and select
BACK: (may be the exit key on some remotes)
Televisions from the following manufacturers that may support this are:
Sony
TCL
Vizio
Element
Samsung
LG
If you are encountering an issue with CEC interaction with your television, please consult the owner's manual for your particular model of TV.