Once set up on your primary television, Tablo DUAL HDMI can stream live and recorded antenna TV on up to two secondary televisions in your home without the need for additional proprietary hardware.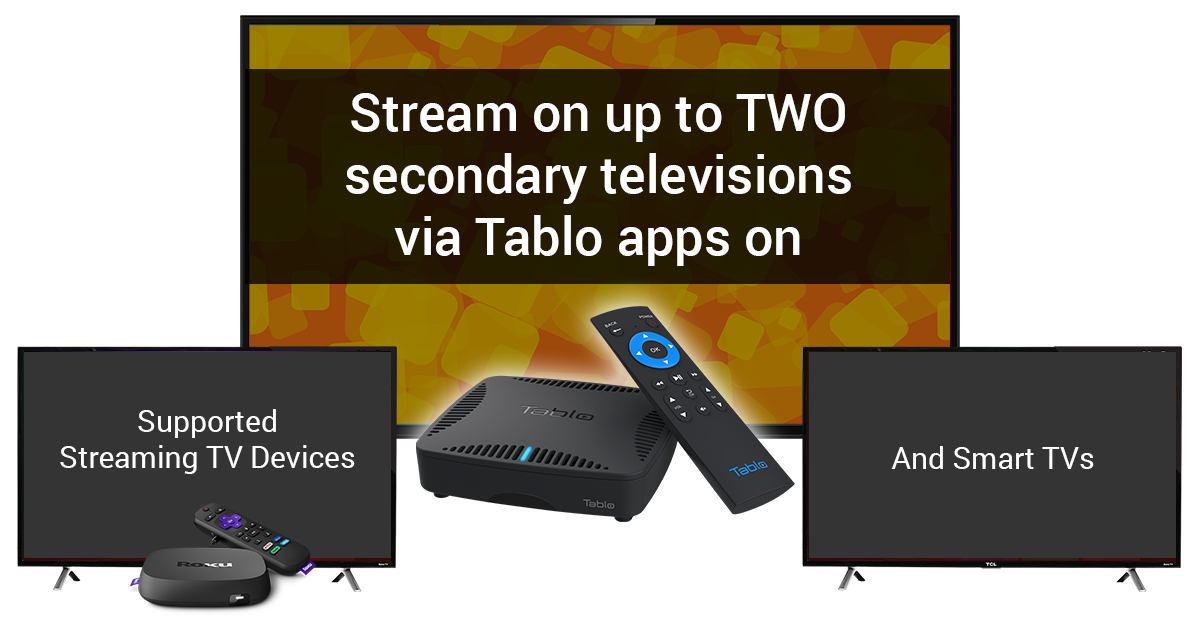 Technical Considerations/Requirements
As Tablo DUAL HDMI displays and records Over-the-Air TV content in its original uncompressed format (MPEG2), the device's live and recorded video streams can be bandwidth-heavy (up to 18 Mbps).
To deliver this video without buffering over WiFi, a strong home network is required.


For the best experience, connect your Tablo and/or your streaming devices/Smart TVs to your network via Ethernet where possible.
Supported Devices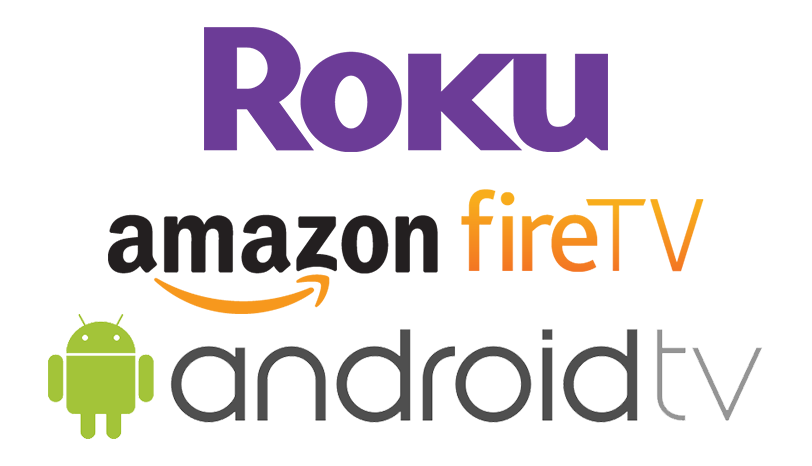 Once Tablo DUAL HDMI is set up, simply download free Tablo apps on streaming set-top-boxes and Smart TVs running the following operating systems and connect to your Tablo DUAL HDMI DVR:
Roku
Amazon Fire TV
Android TV
For a list of supported devices and additional details, visit the TV-connected Tablo DVRs page.
Unsupported Devices
Due to technical limitations, TV-connected Tablo DVRs like Tablo DUAL HDMI cannot be accessed via:
Apple TV
Smartphones or tablets
PC/MAC
Smart TVs powered by Samsung TIZEN or LG WebOS
Xbox
If streaming to these types of devices is important to you, consider a network-connected Tablo DVR instead.