In order to get your Roku device communicating with your Tablo, you will need to download the Tablo app. Once installed, simply launch the Tablo app to begin watching TV, setting recordings, etc.
The first step is to ensure you are on your Roku's home screen. You can do this by tapping the "Home" button on your Roku remote. From here, select the "Search" option on the main menu.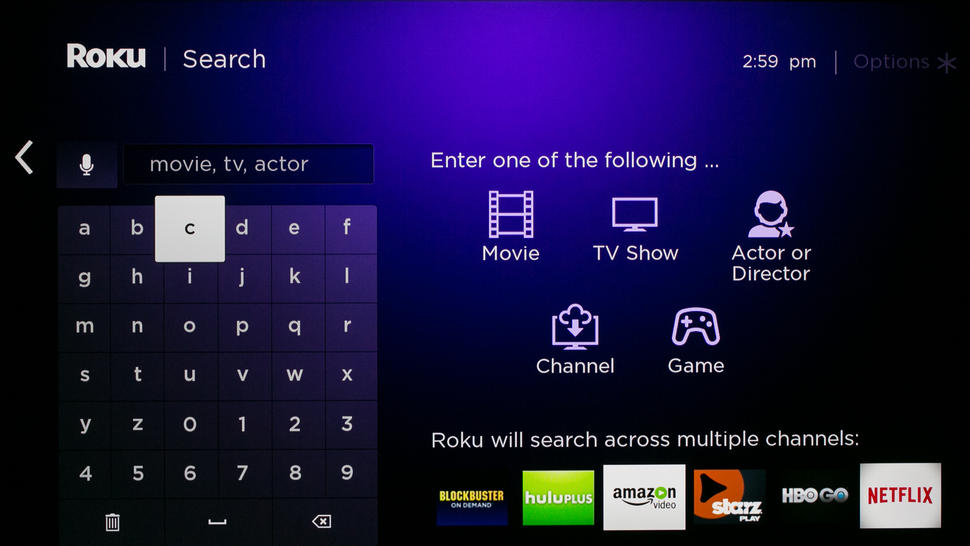 Using your remote, navigate the on-screen keyboard and type in the word "Tablo". As you type, you will see results generated on the right side of the screen. Once finished, you should see "Tablo TV" listed - it will have the "Channel" icon (pictured above) next to it.
Highlight the "Tablo TV" channel, press ok on your remote, then select the "Add Channel" option. Once the installation has finished, you will receive an on-screen notification letting you know the channel was added successfully. You can now launch the Tablo app from your home screen.