Once you have taken your Tablo out of the box and you have attached the power, antenna and hard drive, you are ready to set up Tablo via Wi-Fi.
Begin by downloading the Tablo app from the App store, then open the Tablo app on your iPad.
You will be taken to the main 'Add a new Tablo' screen. Select 'Add via Wi-Fi'.
The next screen will instruct you to connect to your Tablo's network.
To do this, exit from the Tablo app and navigate to the iOS Settings screen.
Select Wi-Fi under the settings menu.
Your Tablo will appear in the Wi-Fi list. To connect to your the Tablo's WiFi network, select it from the list. A check mark will confirm that you have successfully connected to it.
Once you have connected to your Tablo's Wi-Fi network, return to the Tablo app. A list of detected networks will be displayed. Scroll to the bottom and select 'Other'.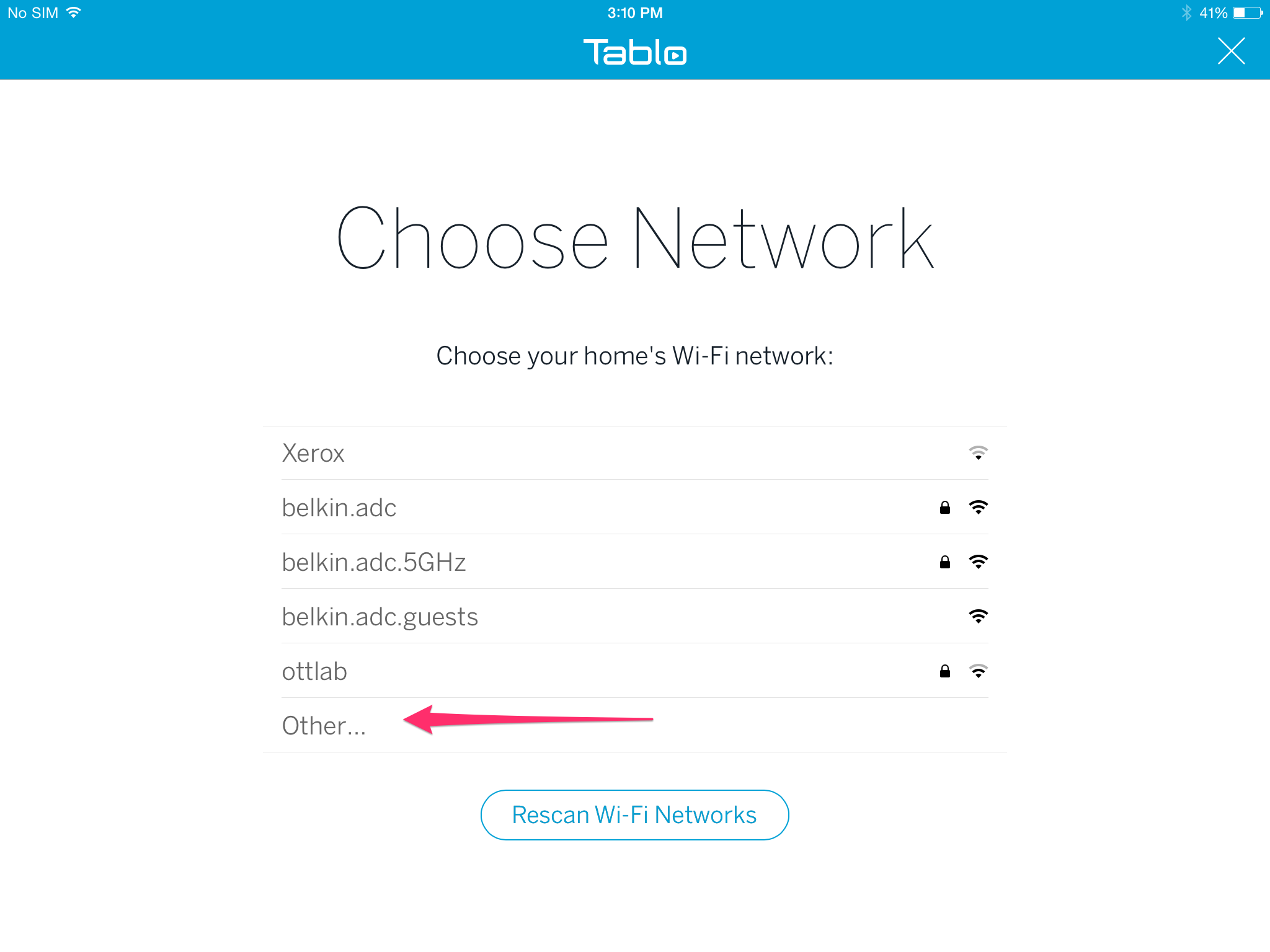 Enter the the hidden SSID name and password and select Join.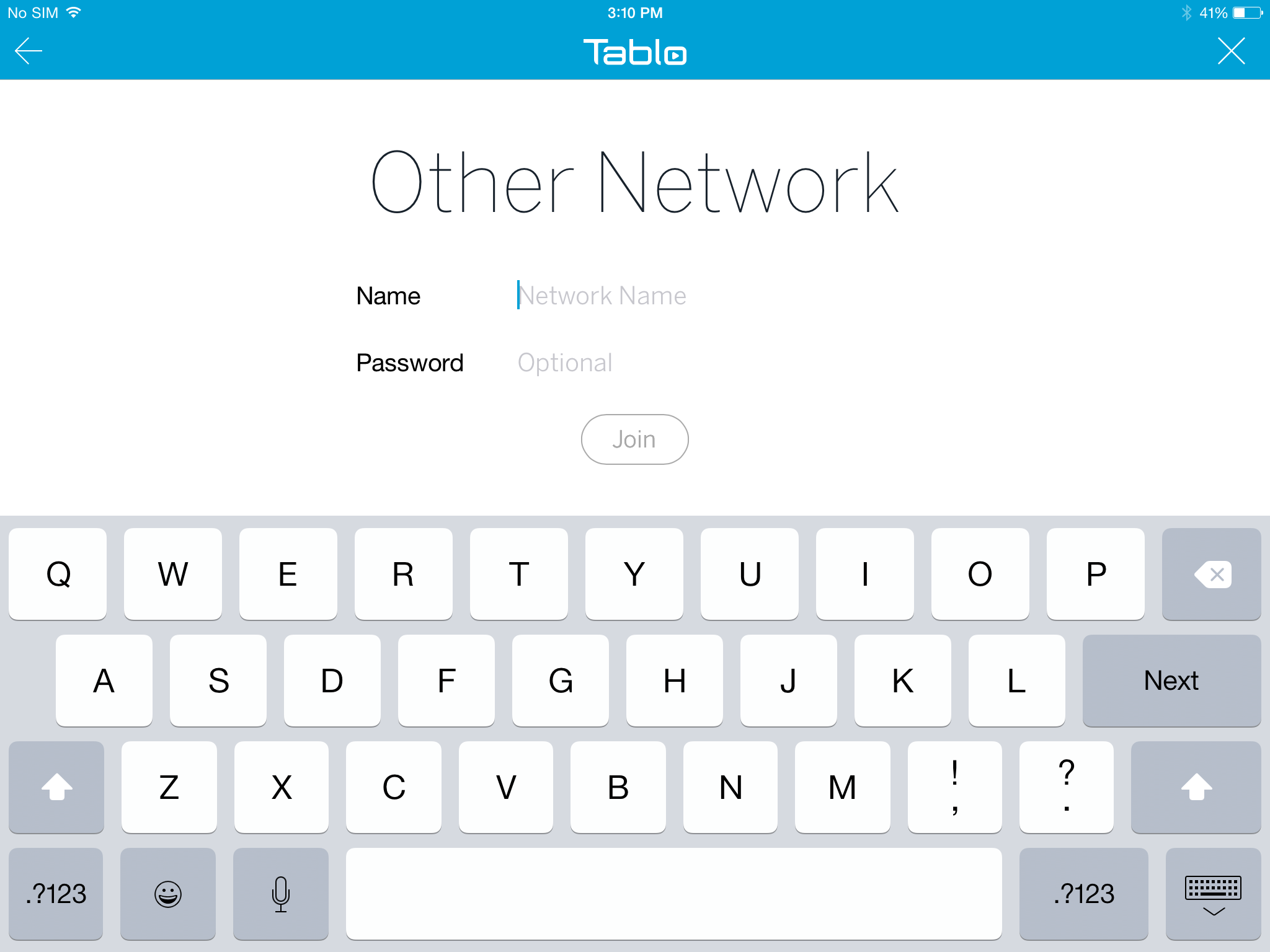 Once you have typed in your password, select 'Join'.
From here, you can begin formatting your hard drive, scanning for channels, and using your Tablo!