Manual Recordings
Note: Manual Recordings are not currently supported on the Tablo Apple TV or Tablo ENGINE applications. You can create manual recordings at http://my.tablotv.com/, or by using the Tablo mobile apps on iPhone, iPads, and Android mobile devices.
Manual recordings are the only way to schedule a recording when you have elected not to purchase a guide subscription.
Manual recordings are also useful when you have a guide subscription but you want to schedule a recording for an event that you know will go over time, or in the rare instance when you know that the guide data is incorrect.
Creating a Manual Recording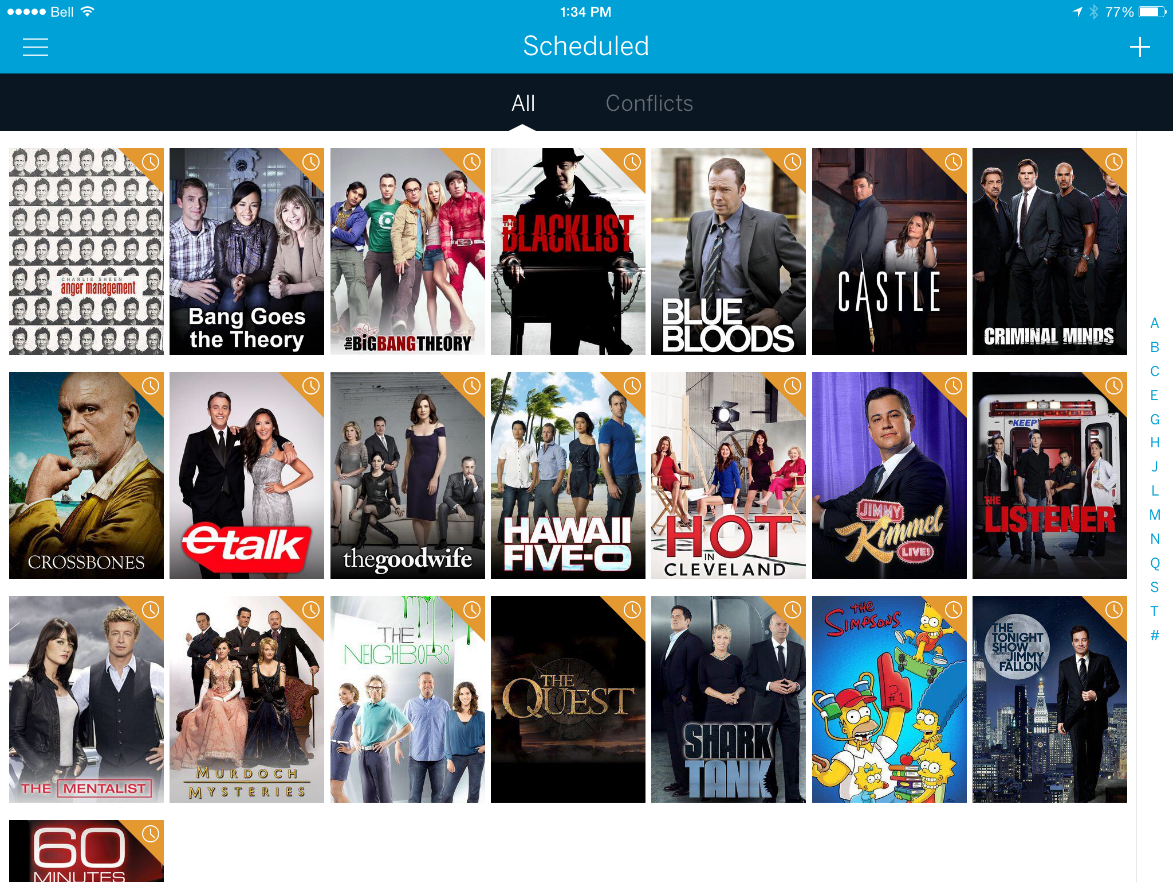 To create a manual recording, select the Scheduled view and tap the '+' sign on the upper right hand side of the title bar.
This will bring up the Manual Recording Pop-up window: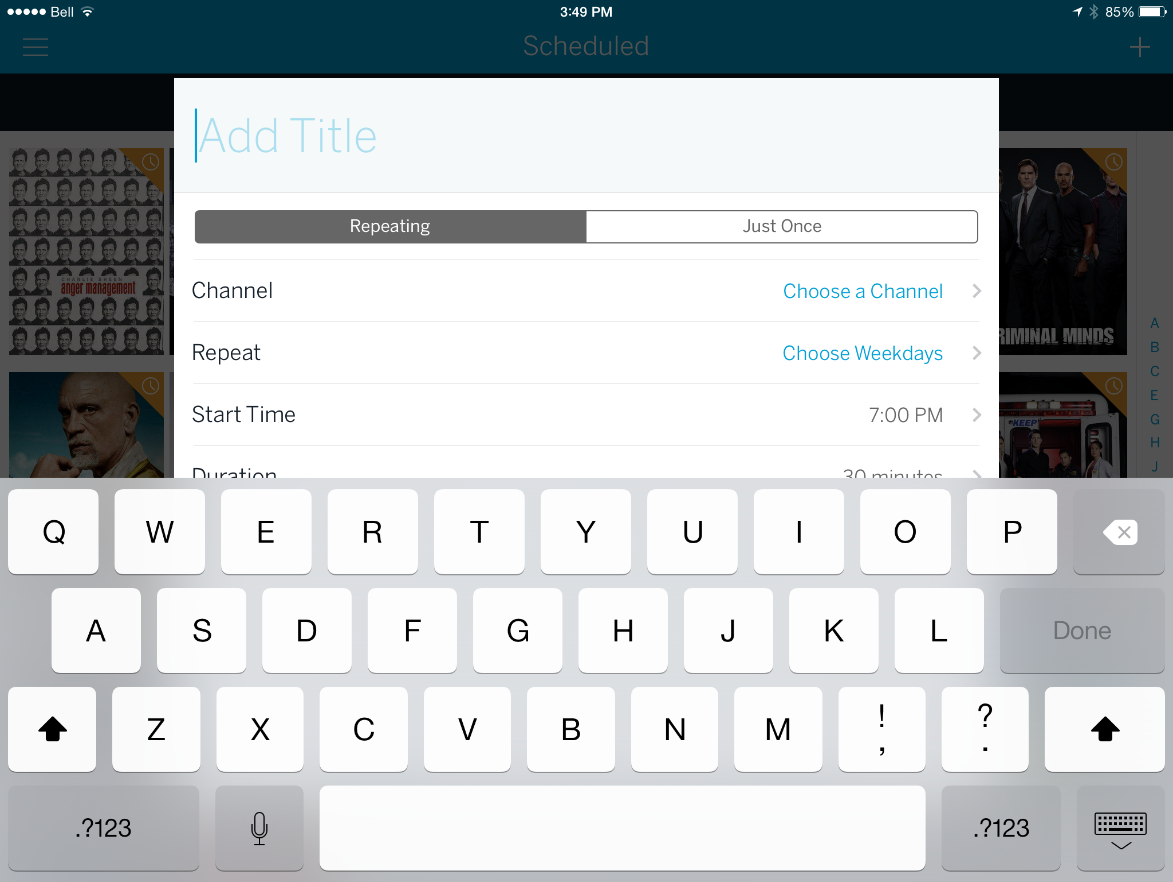 Select the Title Field and type in the name for the show you want to record so that you can find it in the recordings tab once it has recorded.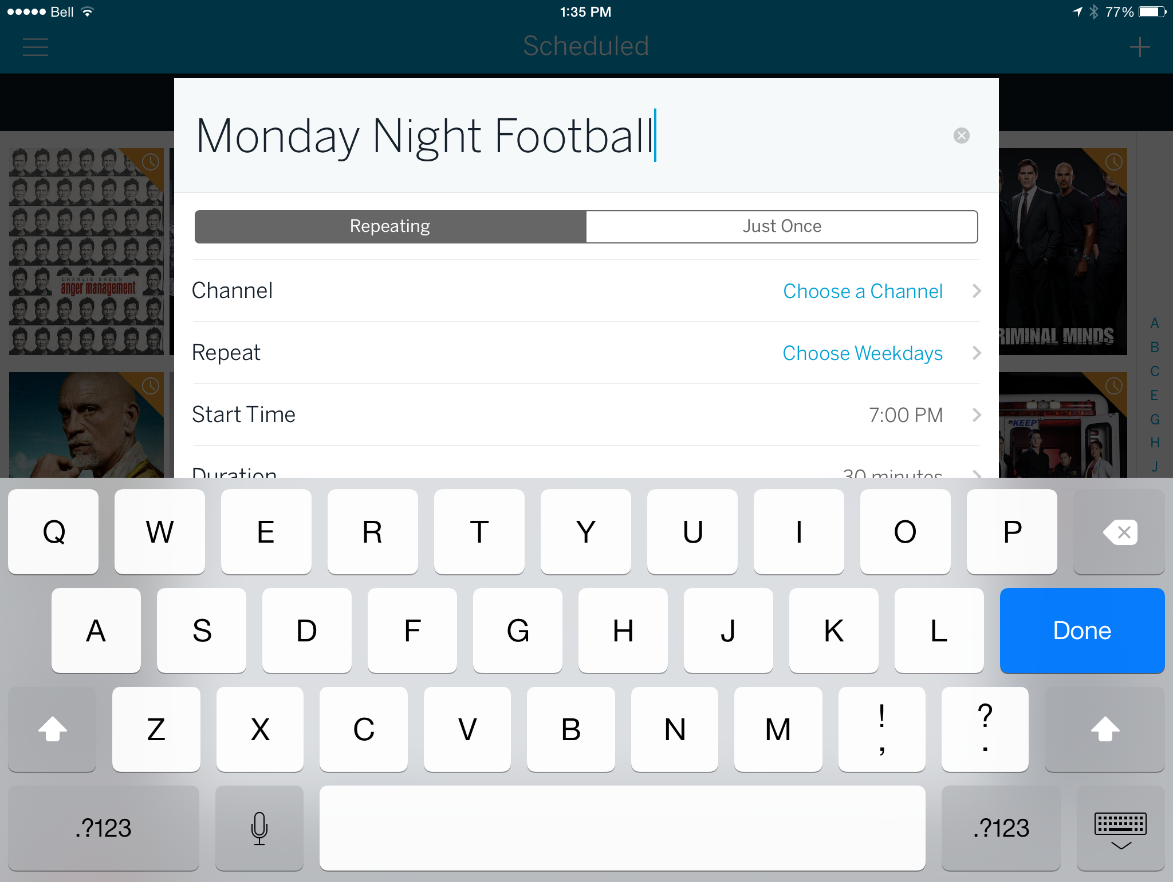 Once you have assigned the scheduled recording a name, tap 'Done' and you can now go on to select whether this is a repeating recording or a one-time recording.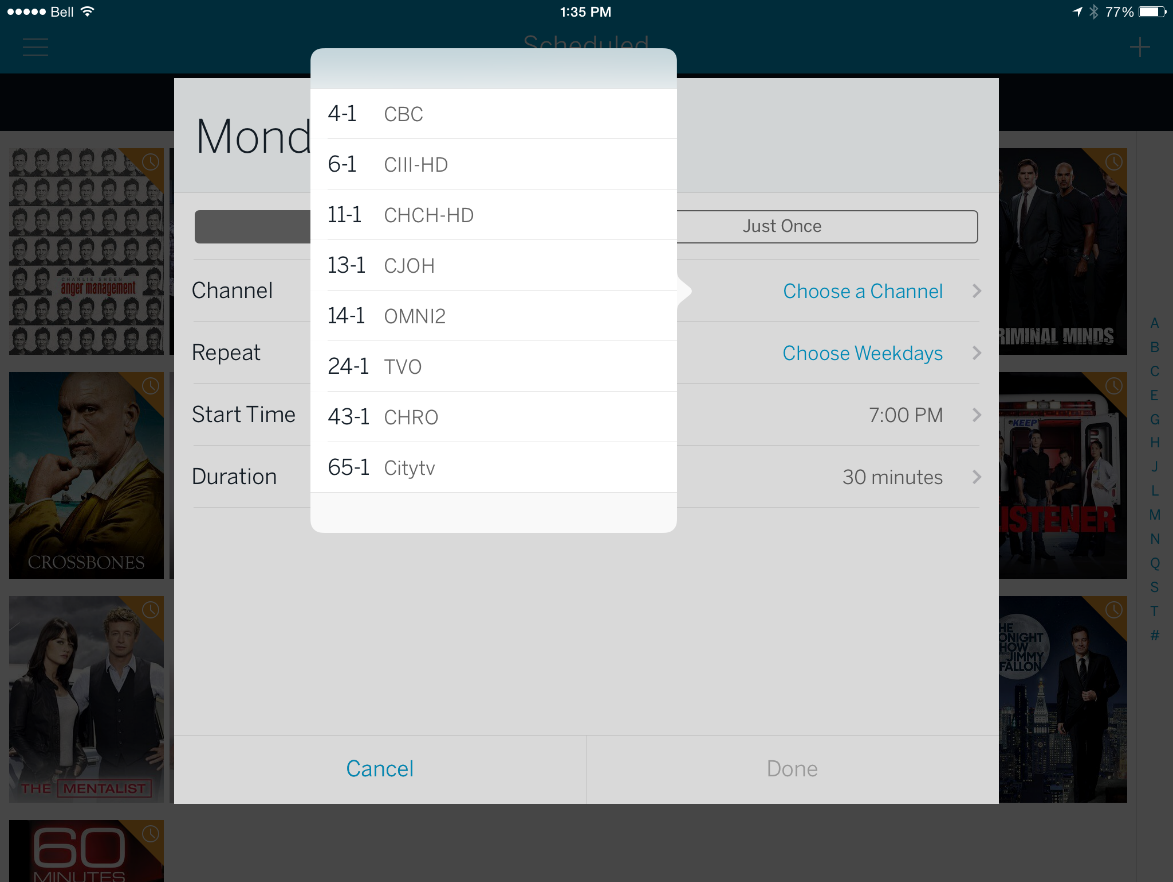 Next, select the channel to use for the recording.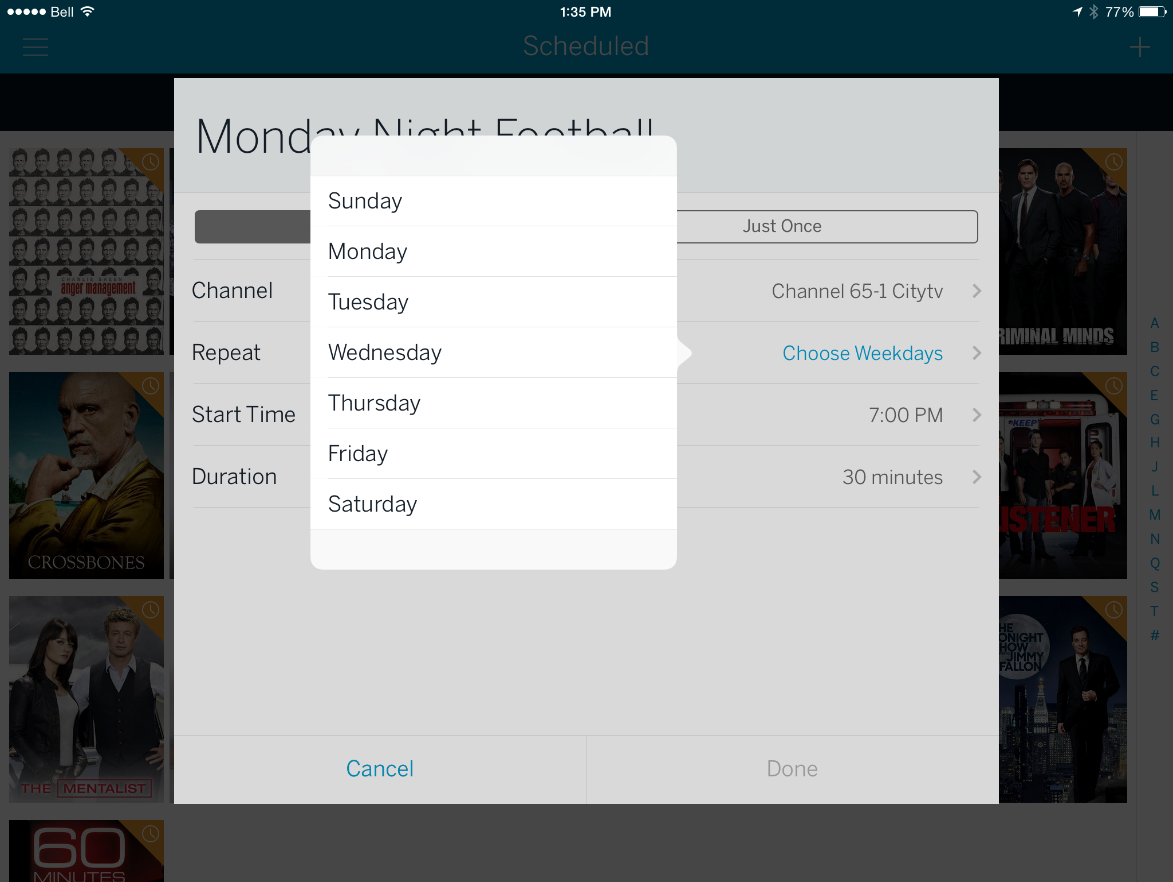 If it is a repeating recording, select the days of the week that you would like the recording to occur.  For a repeating recording, the recording will be repeated each week for the days selected until the scheduled manual recording is deleted.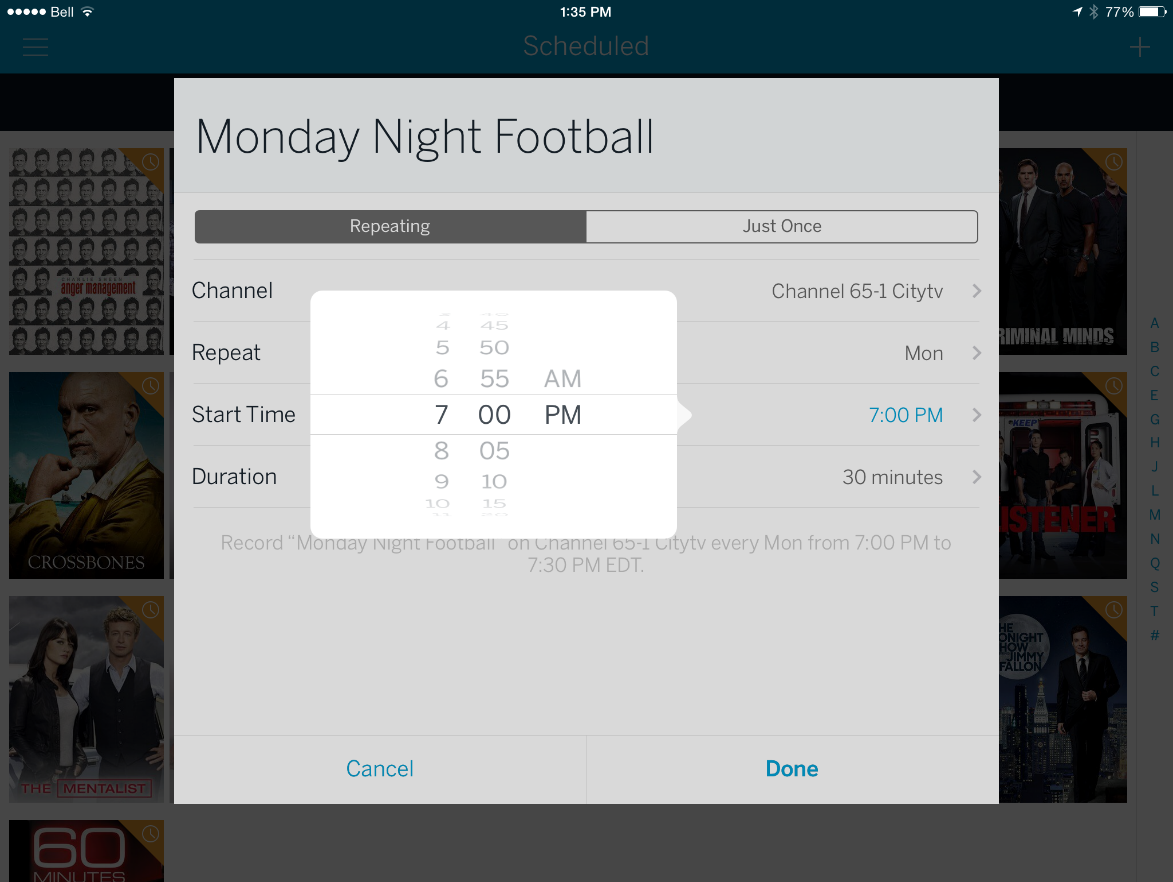 Then select the time for the recording to start.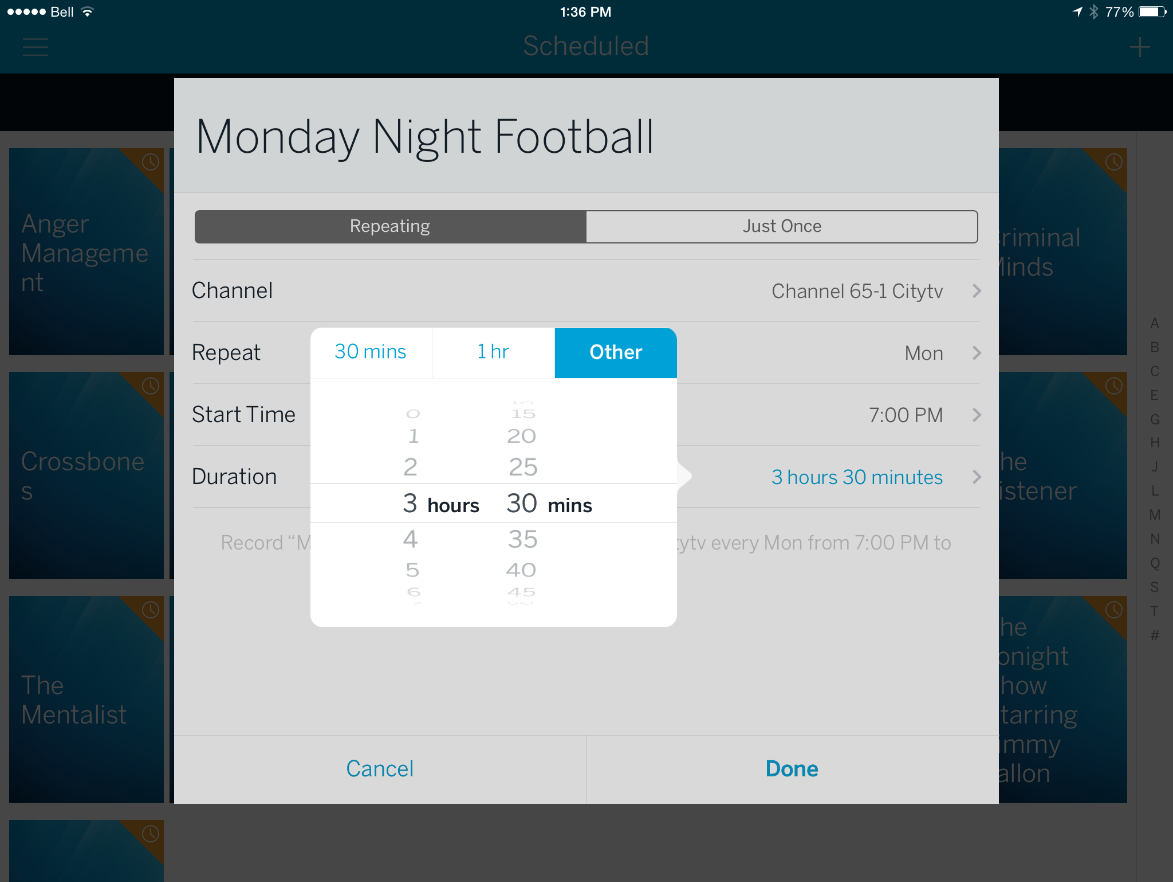 Next, select the duration for the recording.  Then select 'Done'.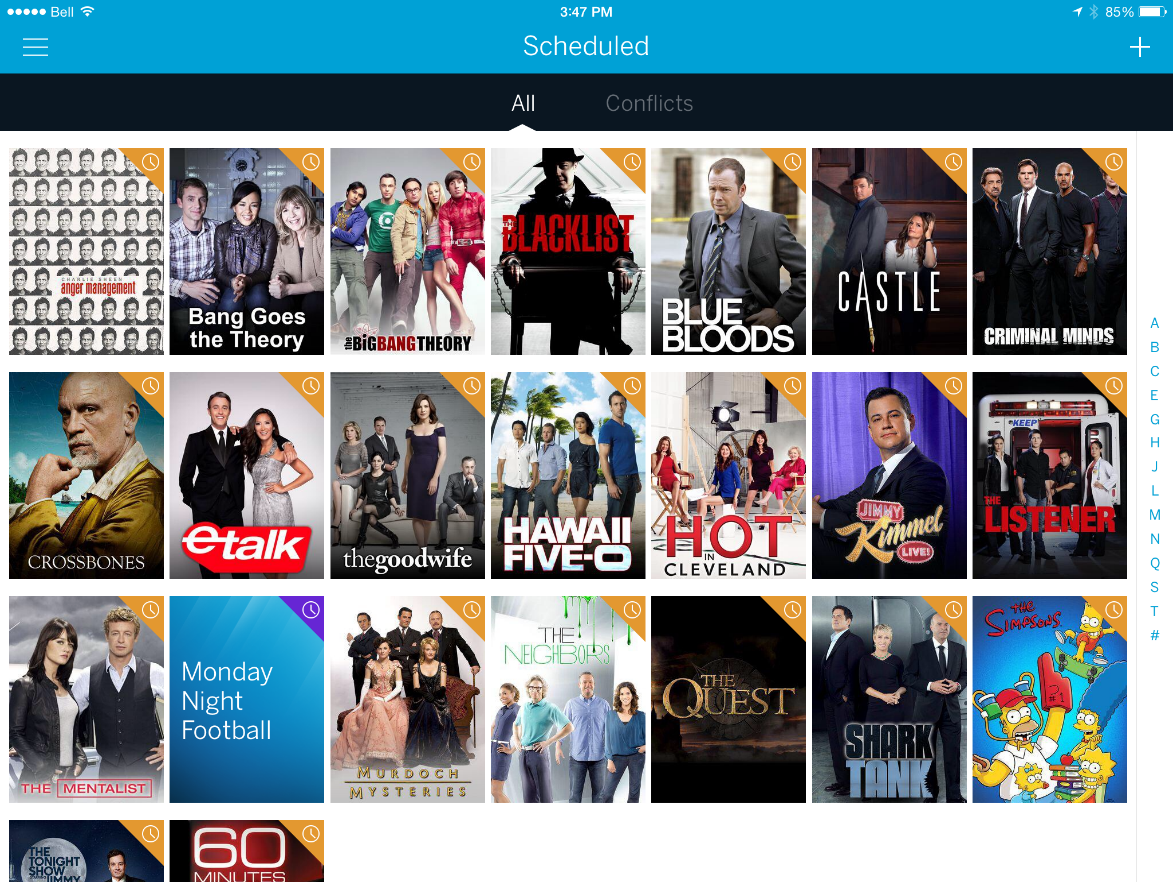 The scheduled recording will be created and added to the Scheduled view.  The purple flag indicates that it is a manual recording.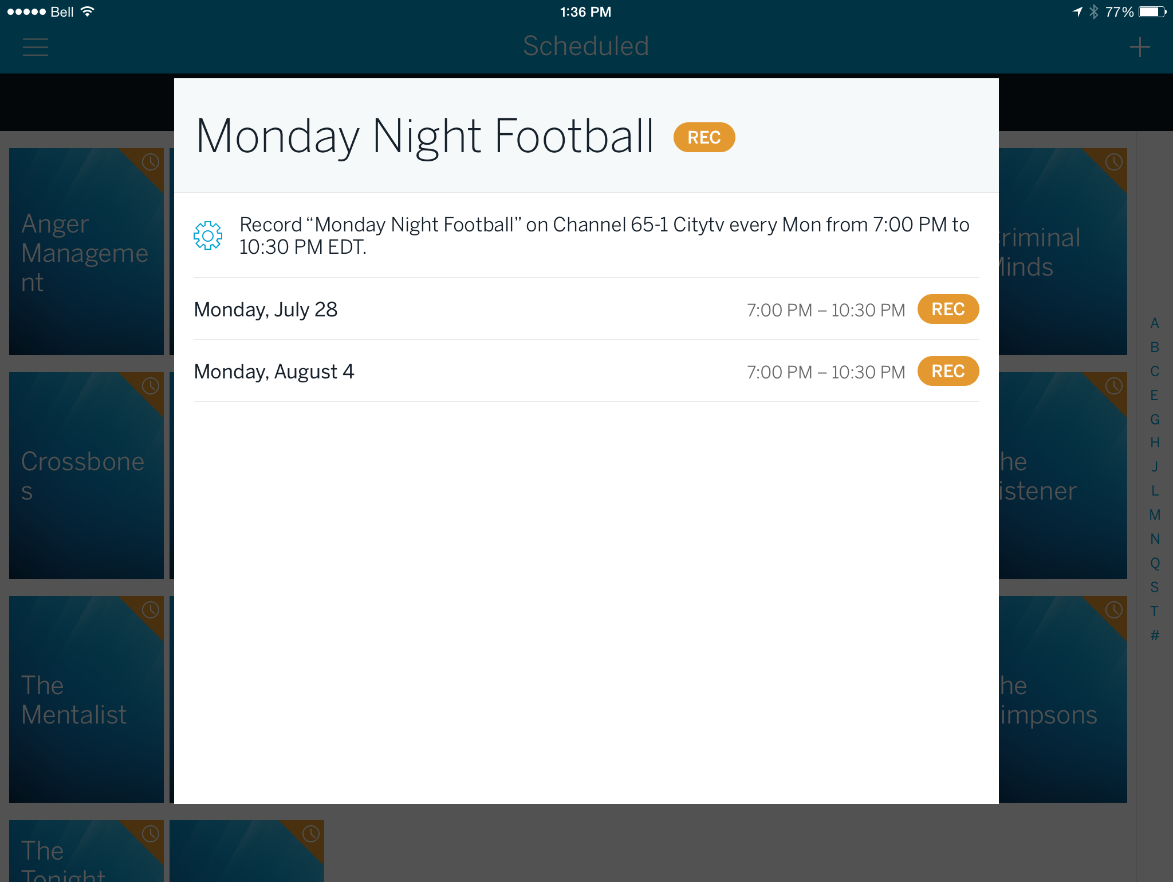 Selecting the manual recording icon will display a pop-up window showing the recordings scheduled for the next two weeks.  However, for a repeating recording, recordings will be automatically scheduled every two weeks until the manual recording is deleted.
Once recorded, manual recordings will appear in the 'Recordings' view for playback.