Make sure that your Tablo is NOT connected via Ethernet before your follow the steps below. If it is, remove the Ethernet cable and reboot the Tablo by tapping the blue reset button on the back of the unit. Wait ~1 minute before proceeding to the steps below.
To Edit your Tablo's W-Fi network, you first need to disconnect from your Tablo.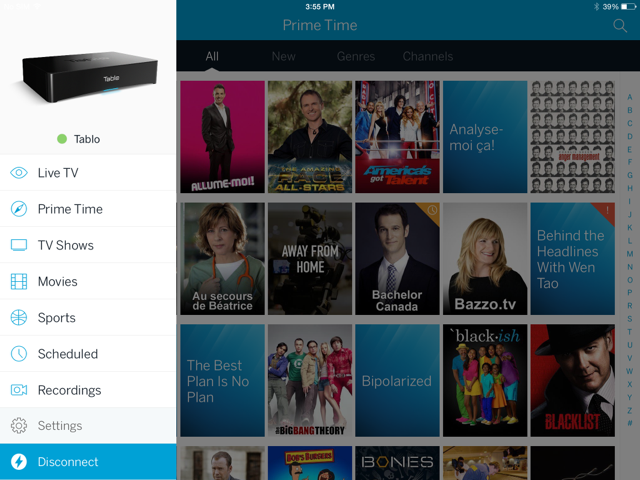 You will be taken to the main 'Connect to Tablo' screen. Select the 'Edit' button on the top right corner of the screen.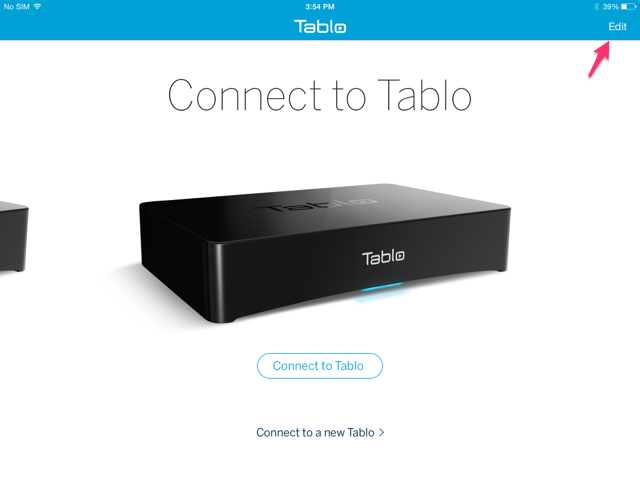 This will give you a new set of options. Select 'Edit Wi-Fi'.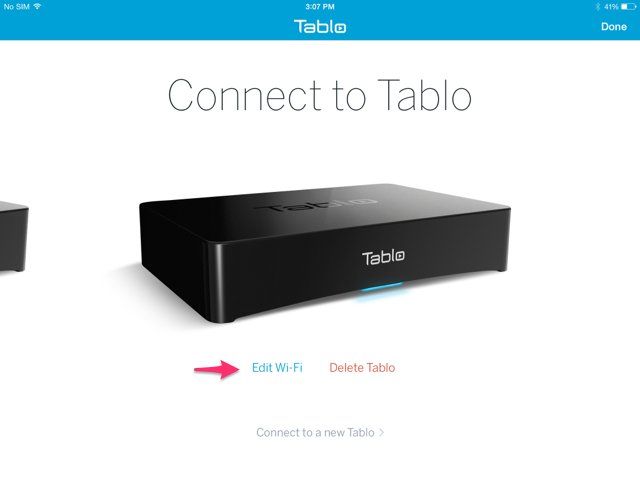 The next screen will instruct you to connect to your Tablo's network.
To do this, exit from the Tablo app and navigate to the iOS Settings screen.
Select Wi-Fi under the settings menu.
Your Tablo will appear in the Wi-Fi list. To connect to your the Tablo's WiFi network, select it from the list. A check mark will confirm that you have successfully connected to it.
Once you have connected to your Tablo's Wi-Fi network, return to the Tablo app. It will prompt you to select your home network and enter the password.
Once you have typed in your password, select 'Join'.