It's easy to watch, record, and replay your favorite shows with Tablo's industry-leading TV experience.
See a short explanation of all of the features you can expect below.
NOTE - All guide data, recording, and playback features are included with the purchase of your 4th generation Tablo device.
Guide Features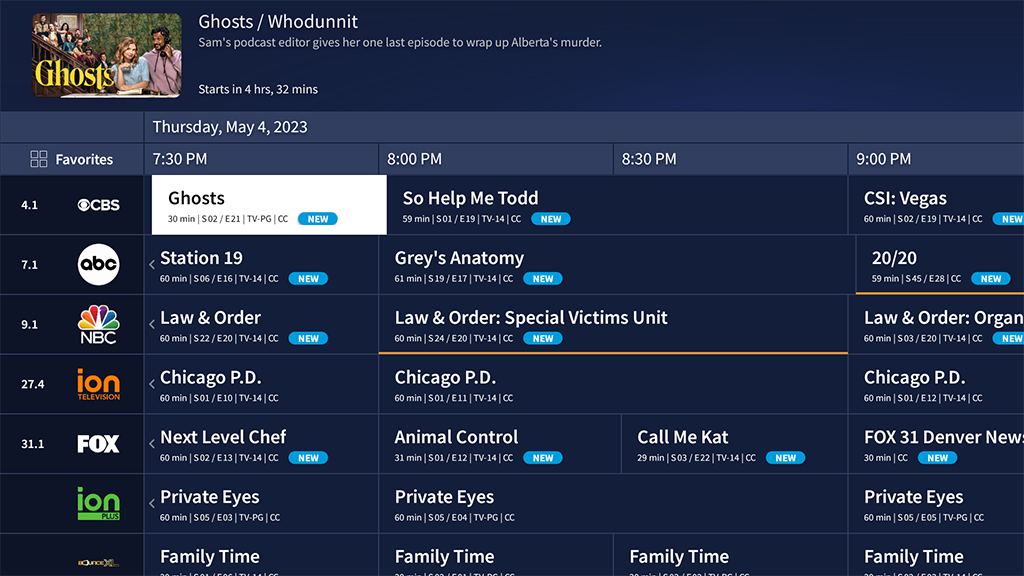 14-day live TV grid
See what's on now and over the next two weeks with Tablo's familiar live TV grid guide.


Customized home screen
Get easy access to shows airing on your favorite channels, recent recordings, and upcoming shows to schedule.
Streaming-style guide
Browse upcoming shows, movies, news, and sports in the streaming-style guide. Sort by genre and channel.


Program info & cover art
Delve into the details with episode and series synopses, cast info, and original airdates, complemented by beautiful cover art.


Favorites & reccomendations
Enjoy quick access to your favorite channels, most watched shows, recent recordings, and tailored recommendations right from the home screen.

Recording Features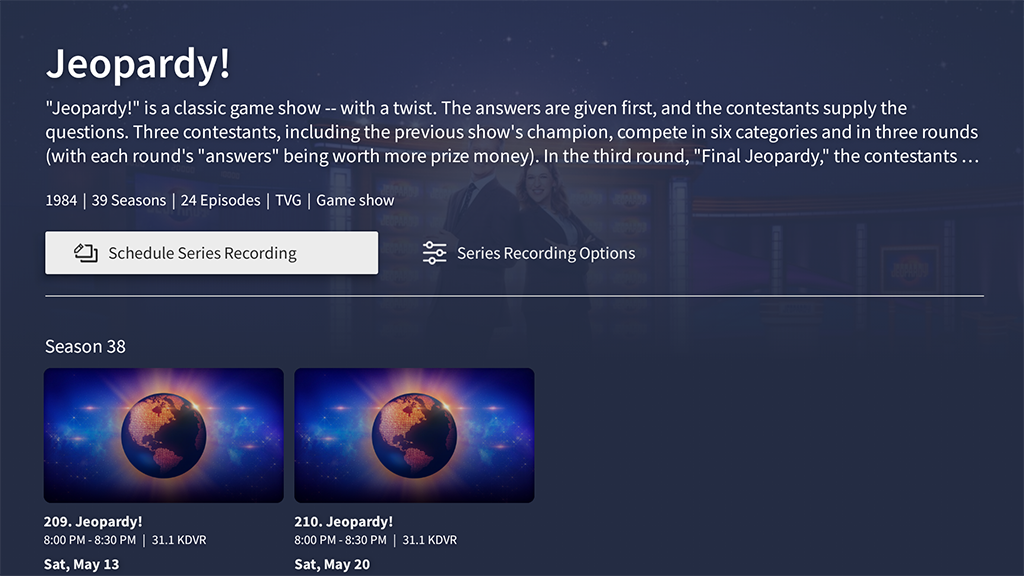 One-click series recording
With a single click, you can record an episode or schedule an entire TV series. Tablo will continue to record that series automatically until you unschedule it.


Advanced recording options
Customize your recording schedules by adding recording time to the start or end of a program, set limits on how many recordings in a series to keep, and even specify the channel from which to record.


Smart scheduling
Automatically avoid recording re-runs and add extra time to live events so you never miss the end of the big game.