At times, you may notice the Recordings tab in the legacy Tablo app is not displaying all of your recordings.

This is often because a Filter has been selected.

Using the 'Back' button, or the Left arrow on the directional pad of the remote, will navigate the Tablo app to the Filters menu, and then to the Guide menu.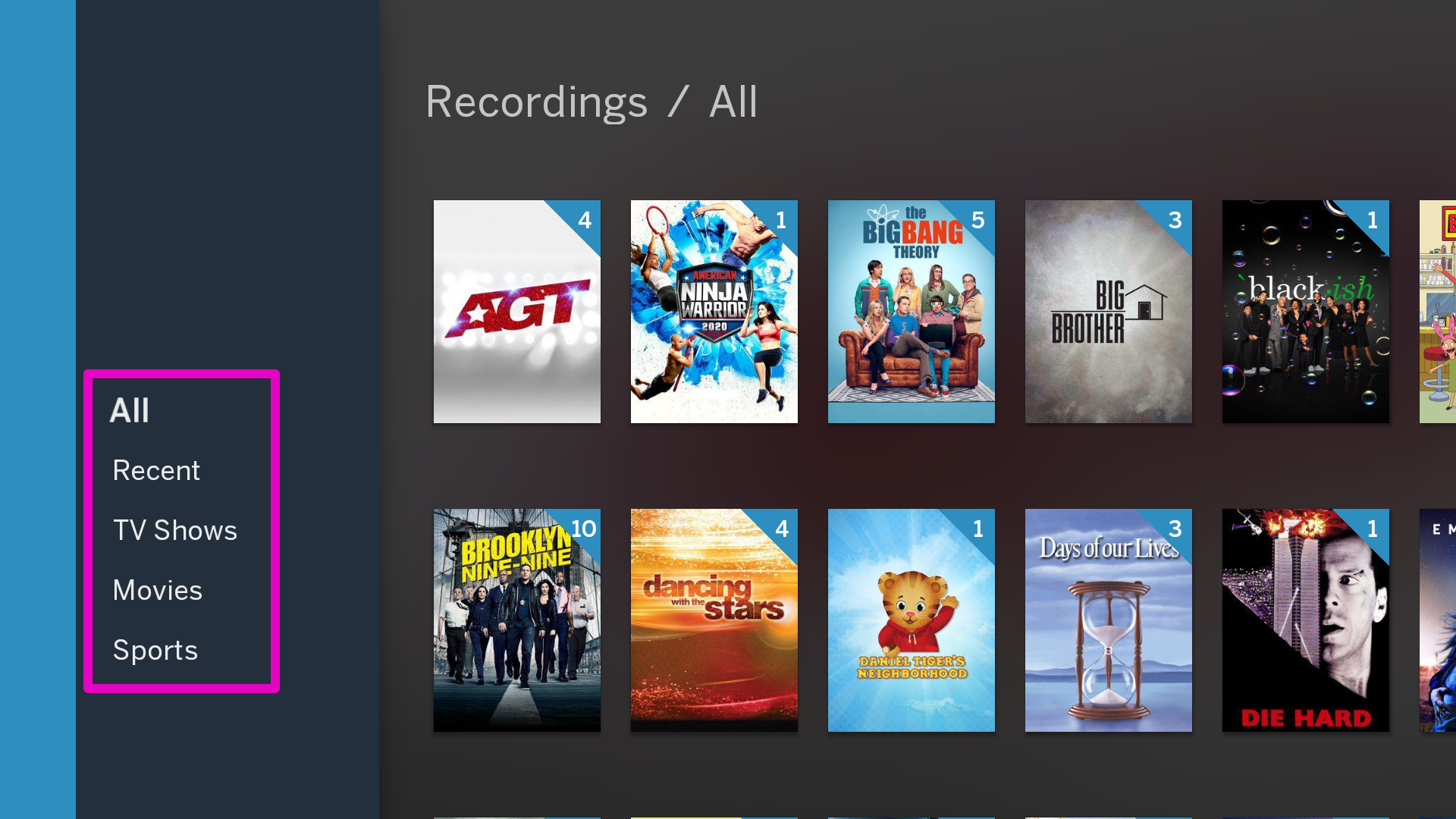 If a filter is selected then the Tablo will only display content of that type. For example, if the Movies filter is selected, TV Shows and other content will not be shown.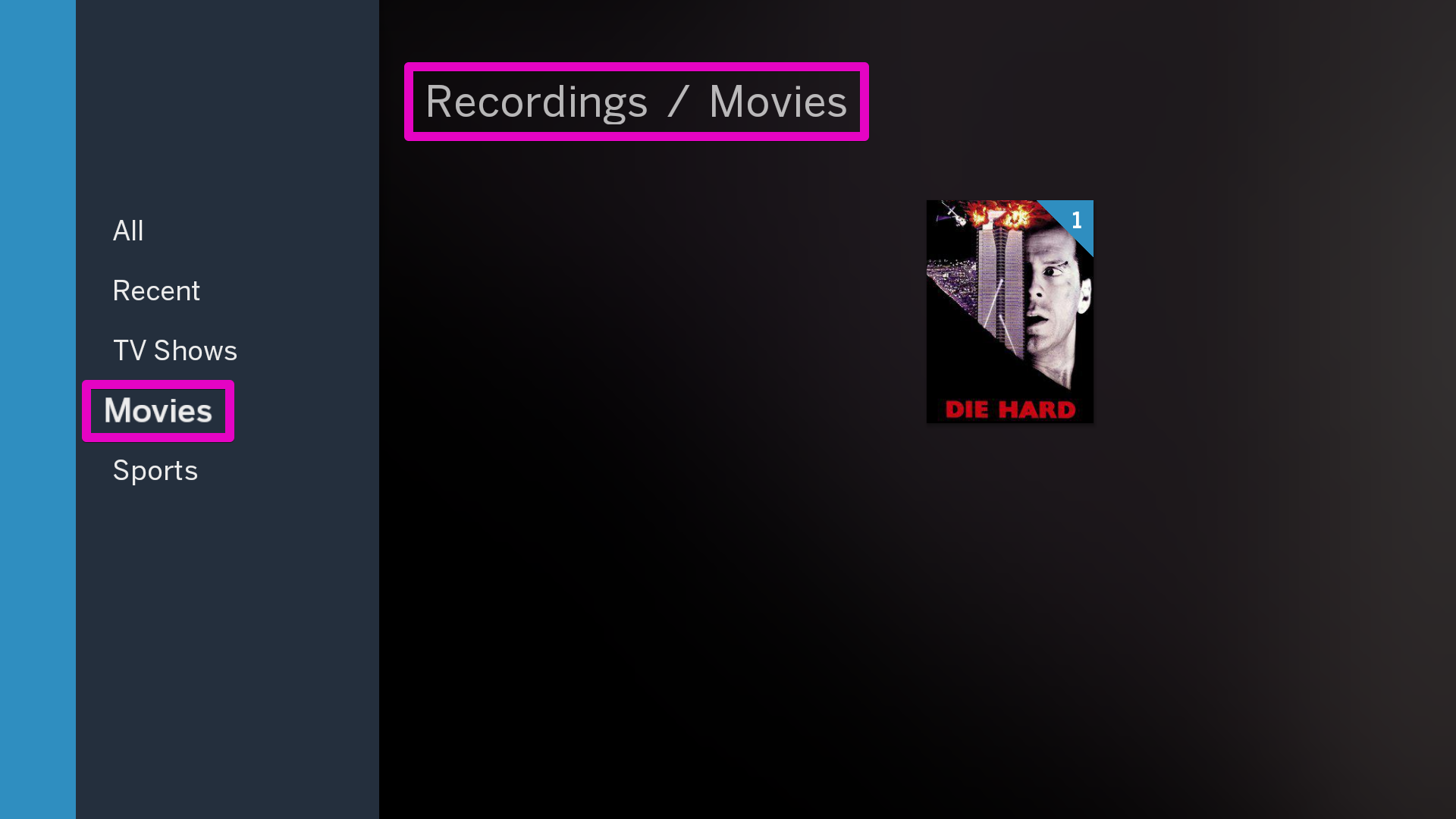 Filters are also present in the Guide and Scheduled tabs in legacy Tablo apps.