Some Tablo models (like the Tablo DUAL 128GB, Tablo QUAD 1TB, and the 4th generation Tablo) are designed to work directly out of the box, without any external storage required.
This means you can watch Live TV or schedule airings without connecting any external hard drive.
Tablo will store the recordings on its own onboard storage. You can watch the recordings directly from the internal storage at any time. The Tablo SETTINGS screen will show you how much space is available on the internal storage.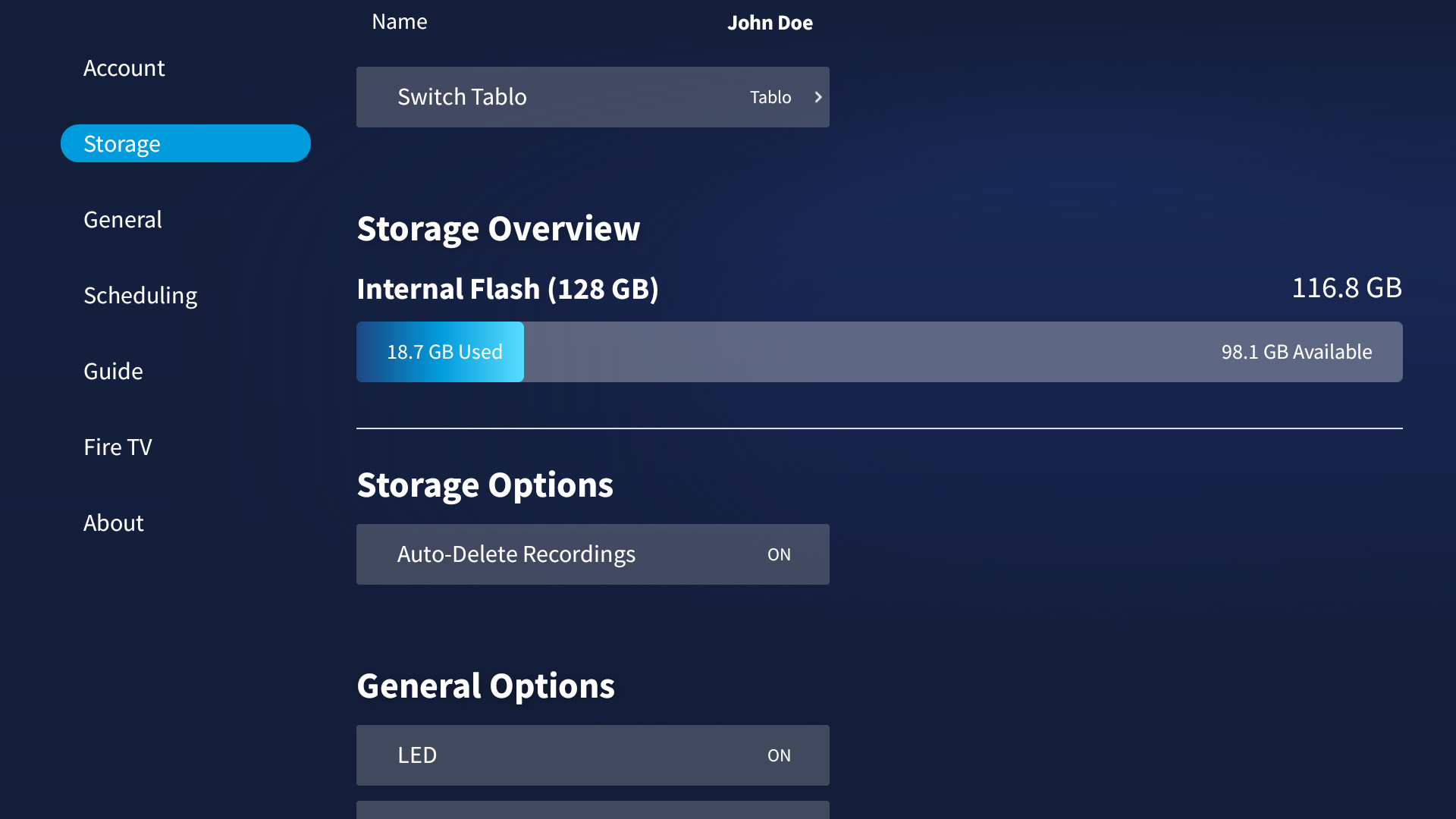 However, you can increase the storage on any model by adding a compatible hard drive.
With the Tablo DUAL 128GB and the 4th generation Tablo, if/when you attach and format an external storage device, you will still be able to play and delete recordings on the internal storage but all new recordings will be sent to the newer, external storage you have attached.
With the Tablo QUAD 1TB, the internal SATA drive must be removed before replacing it with another SATA drive OR connecting a USB hard drive.
With ANY Tablo model, you cannot use more than one type of storage for recordings, or more than one external hard drive at the same time.